Center for Academic and Professional Development (CAPD)
The Louisiana Tech Center for Academic and Professional Development (CAPD), located on the 10th floor of Wyly Tower, is a division of the Office of Academic Affairs. The Center was founded to serve as a resource for on-going professional development opportunities for Louisiana Tech University faculty and staff. Programs include orientation of new faculty, training programs for graduate teaching assistants, workshops and seminars on effective instructional and assessment strategies, staff development programs, and consultations with individual faculty and staff. In addition, the Center offers training and support for academic platforms such as Turnitin and Digital Measures. Special programming and seminars are offered based on data collected from faculty and staff through surveys, interviews, and evaluation of current programs by program participants. The Center houses numerous print, video, and electronic resources on teaching and learning as well.
The Center is committed to supporting faculty in their roles as teachers, scholars, and members of the university community; providing opportunities for staff to enhance their professional skills; and supporting graduate assistants as they begin their academic careers. Center activities are designed to promote a spirit of innovation, collaboration, and love of learning as well as enhance a sense of collegiality among the university family as they expand their intellectual, professional, teaching, and personal horizons.
Please feel free to contact the Center at (318) 257-2912 or by email at capd@latech.edu if you have any questions or suggestions. We welcome ideas from faculty and staff for enhancement presentations or programs that can be offered.
About the Director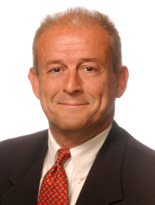 Dr. Rick Simmons, the George K. Anding Endowed Professor of English, is the Director of the Center for Academic and Professional Development. His teaching, research, and service have resulted in a number of awards, including recognition as the recipient of both the University Senate Chair Award for Excellence in Teaching, Research, and Service in 2004 and the Louisiana Tech Foundation F. Jay Taylor Teaching Award in 2005.
Contact Dr. Simmons by email at capd@latech.edu or by calling (318) 257-2912.