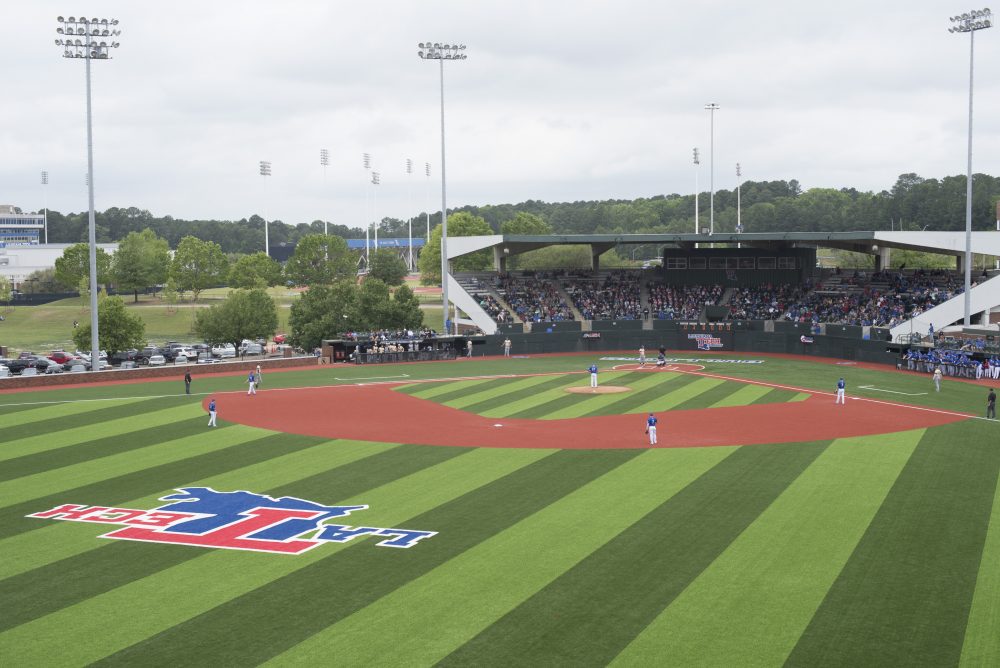 In sports, it's easy to see what happens when everyone joins together to reach a goal. There are hundreds of stories of how contributions from Louisiana Tech donors make a difference, including this story of donors and the 2016 Bulldog baseball team.
In late 2015, donors funded the installation of much-needed new turf for the J.C. Love Field, where the Louisiana Tech baseball team plays. You can picture the players taking that field for the first time and marveling at the miracle made possible by generous people they had never met.
What difference did that beautiful new field make in the 2016 season? It's hard to know for sure, but the 2016 Bulldog baseball season was nothing short of magical as the team went on to achieve the best season for their sport in almost 30 years. Their 42-20 record constituted the most wins since 1988, and their NCAA regional appearance was the first since 1987.
Truly, the extraordinary is possible when the Louisiana Tech family – alumni, friends, faculty, students, and staff – comes together with a common purpose. Please join us as a donor to the "Forever Loyal" Campaign for Louisiana Tech University.