WELCOME TO
LOUISIANA TECH UNIVERSITY
What opportunity will you seize today?
In the Tech Family, we embrace challenge and create innovative solutions. You're more than a number here.
You Belong at Tech
Request Information
Schedule a visit
Tech Family
One source of our University's strength is its diversity. Contrasts create learning experiences beyond the classroom, and our students have the opportunity to engage in high-impact learning practices such as study abroad. Our students come to Ruston from 47 states and 64 foreign countries. Partnerships with large and small companies enrich students' learning experiences and increase their chances of finding great jobs in Louisiana and beyond.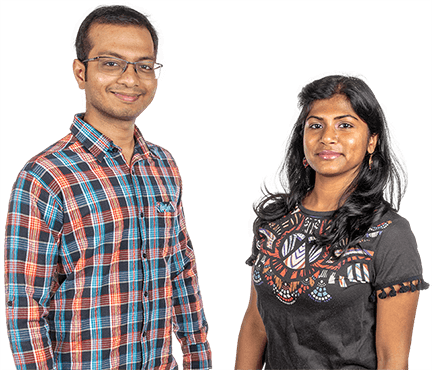 Academic Excellence
Our studios, labs, and classrooms are places of innovation, where students work side-by-side with faculty members to achieve excellence.
Visit campus
From the minute you step foot on campus, you'll see how special it is to be a member of the Tech Family. Schedule a tour to see our campus today.
Louisiana Tech University's School of Music Flute Studio will host Fall is for Fluting Sept. 28-29. The event will feature a special recital with Nicole Chamberlain designed for flute players, composers, those interested in the music industry, and music lovers at 7 p.m. Sept. 28 in Howard Auditorium.
The Center for Information Assurance, housed in Louisiana Tech's College of Business, launched The Cyber Ways podcast this week. Hosted by Dr. Craig Van Slyke and Dr. Tom Stafford, renowned Computer Information Systems faculty members, the podcast aims to translate academic cyber security research into practical and real-world application.
Dr. Lisa Morici, associate professor of microbiology and immunology at Tulane University School of Medicine, will present "Vaccines of the Past, Present, and Future" as Louisiana Tech's New Frontiers in Biomedical Research Seminar Series holds its first event of 2021-22 at 3:30 p.m. Sept. 27, in University Hall 134.
Events @ Tech
Concerts? Talks? Academic Events? Visit our calendar for a list of all university events.