WELCOME TO
LOUISIANA TECH UNIVERSITY
What opportunity will you seize today?
In the Tech Family, we embrace challenge and create innovative solutions. You're more than a number here.
You Belong at Tech
Request Information
Schedule a visit
Tech Family
One source of our University's strength is its diversity. Contrasts create learning experiences beyond the classroom, and our students have the opportunity to engage in high-impact learning practices such as study abroad. Our students come to Ruston from 47 states and 64 foreign countries. Partnerships with large and small companies enrich students' learning experiences and increase their chances of finding great jobs in Louisiana and beyond.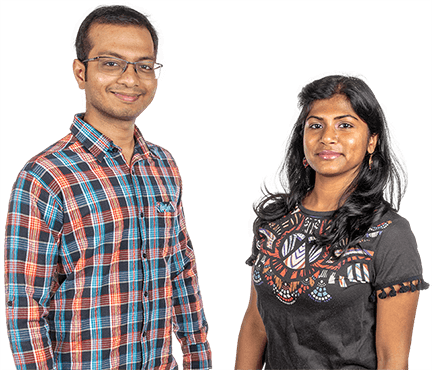 Academic Excellence
Our studios, labs, and classrooms are places of innovation, where students work side-by-side with faculty members to achieve excellence.
Visit campus
At Tech, we're a family. Because of the COVID-19 pandemic we're not scheduling in-person tours. Schedule a Zoom call with a recruiter here.
Louisiana Tech University's New Frontiers in Biomedical Research Seminar Series will host its second virtual seminar of the 2020-21 series at 3:30 p.m. CST Nov. 2. This seminar and panel discussion will focus on diagnostics, treatment, and vaccines for SARS-COV2 and COVID-19.
Hands-on experience is a valuable learning component at Louisiana Tech, and Dr. Paul Jackson's Landscape Design and Contracting class managed to learn, serve and experience that hands-on element all at the same time. The 15 students in the PLSC 301 class presented their designs to the College of Education (COE) and the College of Applied and Natural Sciences for new landscaping beside the Boulware IDEA Place and A.E. Phillips Laboratory School.
The Louisiana Tech School of Theatre's Theatre Showcase, an eccentric blend of original and developing works, all written and produced by students in Tech's playwriting and beginning and advanced acting classes, runs Tuesday through Friday (Oct. 27-30) at 7:30 p.m. online.
Events @ Tech
Concerts? Talks? Academic Events? Visit our calendar for a list of all university events.