WELCOME TO
LOUISIANA TECH UNIVERSITY
What opportunity will you seize today?
In the Tech Family, we embrace challenge and create innovative solutions. You're more than a number here.
You Belong at Tech
Request Information
Schedule a visit
Tech Family
One source of our University's strength is its diversity. Contrasts create learning experiences beyond the classroom, and our students have the opportunity to engage in high-impact learning practices such as study abroad. Our students come to Ruston from 47 states and 64 foreign countries. Partnerships with large and small companies enrich students' learning experiences and increase their chances of finding great jobs in Louisiana and beyond.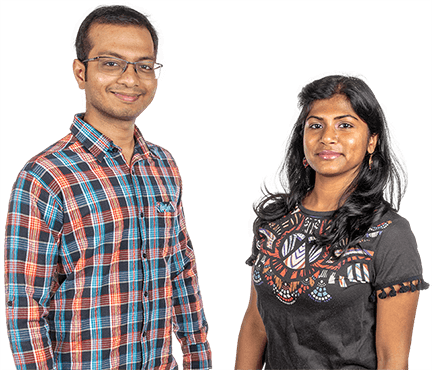 Academic Excellence
Our studios, labs, and classrooms are places of innovation, where students work side-by-side with faculty members to achieve excellence.
Visit campus
At Tech, we're a family. Because of the COVID-19 pandemic we're not scheduling in-person tours. Schedule a Zoom call with a recruiter here.
Louisiana Tech's College of Applied and Natural Sciences (ANS) will host a Virtual Anatomy Tournament Sept. 28 and 29 to spread the word about its development of a Virtual Anatomy Lab and to showcase the Anatomage, a virtual dissection table the College hopes to acquire for the lab. In the remotely delivered tournament, students will have the chance to test out a version of the technology through their computers, practice their knowledge of anatomy, and work together to win prizes and recognition.
Louisiana Tech University's College of Engineering and Science has received a legacy gift of more than $180,000 to benefit electrical engineering student scholarships.
Louisiana Tech's College of Education is collaborating with Coursera, the world's leading online learning platform, to help the Tech community attain knowledge and acquire new skills relevant to the educational and workforce challenges arising from the Coronavirus pandemic.
Events @ Tech
Concerts? Talks? Academic Events? Visit our calendar for a list of all university events.