WELCOME TO
LOUISIANA TECH UNIVERSITY
What opportunity will you seize today?
In the Tech Family, we embrace challenge and create innovative solutions. You're more than a number here.
You Belong at Tech
Request Information
Schedule a visit
Tech Family
One source of our University's strength is its diversity. Contrasts create learning experiences beyond the classroom, and our students have the opportunity to engage in high-impact learning practices such as study abroad. Our students come to Ruston from 47 states and 64 foreign countries. Partnerships with large and small companies enrich students' learning experiences and increase their chances of finding great jobs in Louisiana and beyond.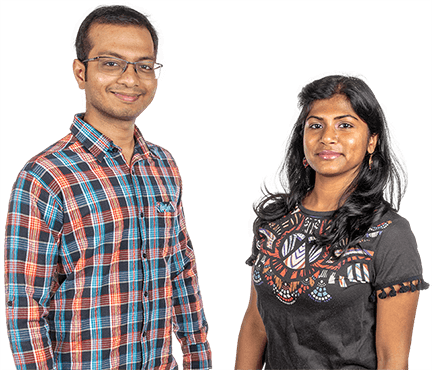 Academic Excellence
Our studios, labs, and classrooms are places of innovation, where students work side-by-side with faculty members to achieve excellence.
Visit campus
From the minute you step foot on campus, you'll see how special it is to be a member of the Tech Family. Schedule a tour to see our campus today.
Dr. Joseph Williams, Assistant Professor of Technical Writing, has been awarded the Interactive OER for Dual Enrollment Program grant from the Department of Education and the LOUIS consortium to pursue the creation and development of Open Education Resources.
During the pandemic, MECO water systems have become even more critical to the supply chain of the biopharmaceutical industry that is working tirelessly in the fight against COVID-19. MECO is working with all current vaccine manufacturers to supply the equipment used to create high-purity water and steam needed to create such life-saving treatments.
Dr. Rakitha Beminiwattha, Assistant Professor of Physics at Louisiana Tech University, and Louisiana Tech Physics doctoral students Yufan Chen and Devaki Bhatta Pathak (who graduated in Winter Quarter 2020), were among a team of international researchers who have helped to measure the neutron distribution in a heavy nucleus, specifically, that of lead, and published the most precise measurement to date of the neutron distribution from the Lead (Pb) Radius Experiment (PREX) at the Thomas Jefferson National Accelerator Facility in Virginia.
Events @ Tech
Concerts? Talks? Academic Events? Visit our calendar for a list of all university events.