Museum of Fashion, Textiles receives donation
Louisiana Tech's Museum of Fashion and Textiles just became a bit more colorful.
Dorothy Williams, a Monroe resident, has donated four pieces of wearable art she has created throughout the years. The clothing pieces have appraised at $5,500 for one piece and $11,000 for the other three.
The four pieces include her "Picasso," based on the artist's "Girl Before a Mirror;" "Diamonds R Back," a baseball-themed ensemble; "Dinosaurs," which includes the names of some of the dinosaurs; and "Voice of the Flowers," which includes 40 colors of silk.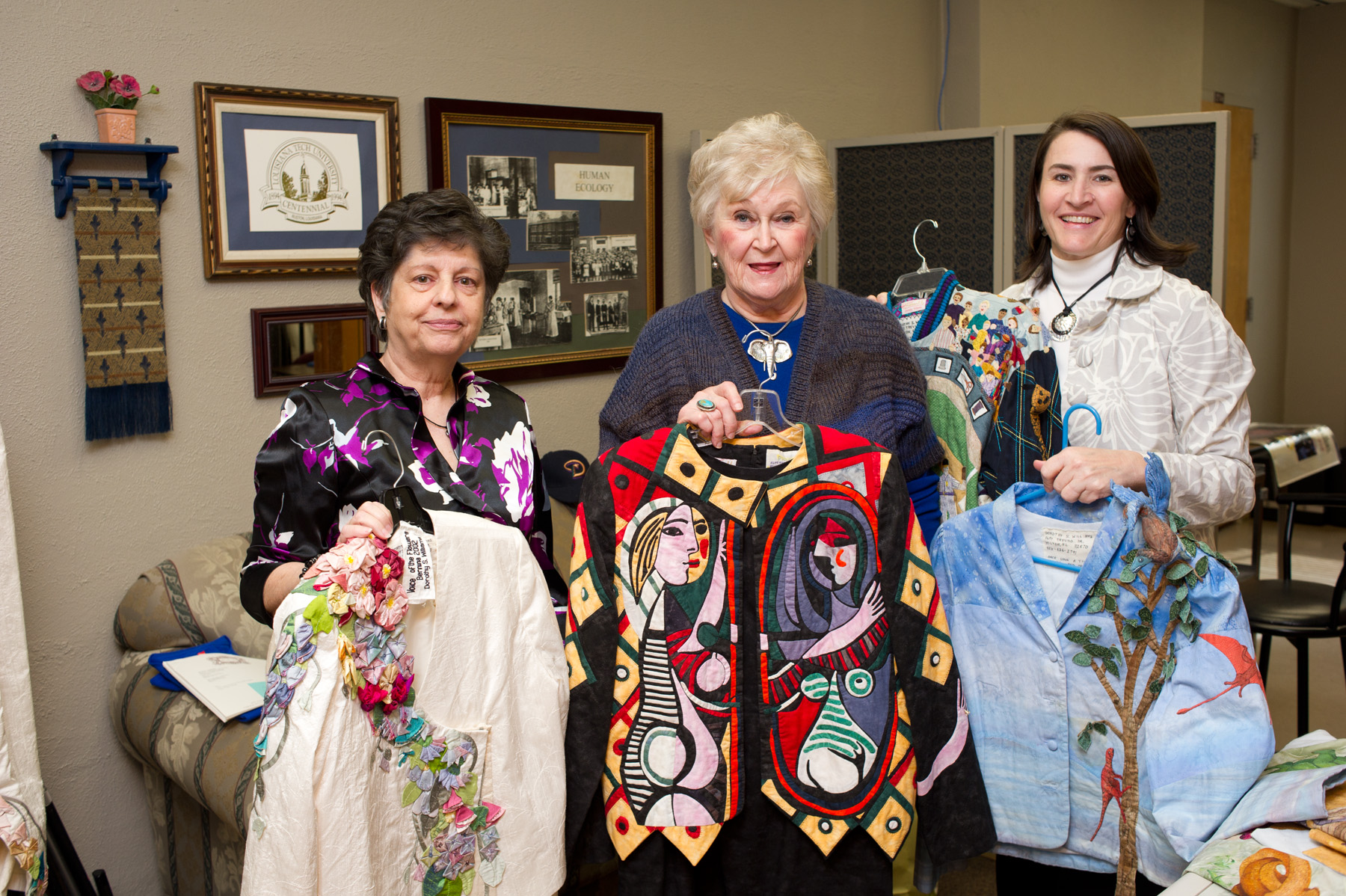 "I really felt they needed to be donated to an established museum, where they wouldn't be tossed," Williams said. "I'm a 1953 graduate, so I felt that Tech was the place."
She said "Picasso," which she started in May 1998 and finished in January 1999, was her favorite piece.
"This one will always tug at my heart," she said.
"Diamonds R Back" includes 64 cheering fans, whose faces were hand-embroidered and bodies were appliqued, and took 350 hours to create.
"I put my quilting friends from Florida in there," Williams said. "It was quite an undertaking, but it took the least amount of time."
The inspiration for "Dinosaurs" came from a random encounter with a child at a bakery, she said.
"I was at the bakery, and this little boy was with his mother," Williams said. "He had a dinosaur book that said paleontologists now thought dinosaurs were colorful. So I made my dinosaurs colorful."
Dr. Linda Sivils, the museum's curator, said Williams' pieces were going to be studied in a fashion and design class this spring.
"She's very creative and very artistic," Sivils said. "She's done a lot of things besides garments, and she hand-makes everything herself. They are more of pieces of art than fashion. They're really quite interesting."