Statement from Louisiana Tech University President Dan Reneau
Dear Friends and Supporters of Louisiana Tech,
I can say without hesitation that the past few days have been among the lowest and most disappointing of my 26 years as president of Louisiana Tech University.  Our football team's exclusion from a post-season bowl game was something that I could never have imagined given the success we enjoyed on the field and the way in which our players and coaches represented Louisiana Tech.  Above all else, I am truly saddened for the opportunity our players, especially the 32 seniors, lost to showcase their talents and passion for being Bulldogs, one final time in front of a national audience.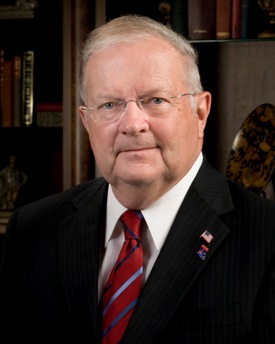 Ultimately, as president and the university's chief executive officer, I am responsible for what happens, and I will not turn from my obligations to our students, faculty and staff, alumni, fans, and supporters.  Although I empower and encourage my administration to make decisions that are in the best interest of the university, I am ultimately accountable to the Tech family and all those who support our institution.
There is much speculation as to the circumstances surrounding our omission from a bowl game this season.  From the moment this news became known to me, I began the process of carefully and thoroughly reviewing all the information available and talking with the parties involved.  I will continue to conduct this evaluation of the situation and hope to have a clear and accurate account of the facts soon.
I want to make one thing very clear to the entire Louisiana Tech Family.  At the conclusion of my review and armed with the facts I've amassed, I will take the necessary steps and actions to ensure this situation never happens again.  I will not allow the integrity of our institution and the reputation of our athletics program to be put at risk, in any way, shape or form.  Protecting Louisiana Tech University is of the highest order and is not negotiable.
A Shreveport newspaper columnist recently wrote that Louisiana Tech is on the verge of taking "that next step" in the growth of its athletics program.  I believe that to be an accurate assessment and I am committed to continuing the investments we have made over the past several years to grow our program and provide unique opportunities to our student-athletes.  The progress that we have made is rivaled only by the vision we have for the future.
We have responsibilities throughout north Louisiana and have made commitments to strengthening the region.  Part of that responsibility is to ensure the nation sees north Louisiana as a vibrant and opportunity-rich region that is worthy of the greatness it is achieving.  We are committed to working each and every day to ensure we are good stewards of what we have built together.
Please continue to be proud of and support Louisiana Tech University.  It is our students, faculty and staff, alumni, fans, and supporters that make Louisiana Tech the special place it is.  I will forever be proud to wear the Red and Blue and to fly the flag of Louisiana Tech University.
Sincerely,
Dr. Daniel D. Reneau
President, Louisiana Tech University