College of Engineering and Science honors 2013 distinguished alums
Louisiana Tech University's College of Engineering and Science has selected recipients for its 2013 Distinguished Alumni Awards, which recognize individuals from each program or discipline in the College for their professional accomplishments in engineering and science as well as their service as outstanding ambassadors for Louisiana Tech.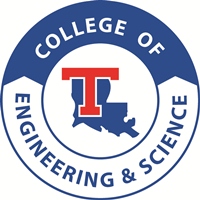 The 2013 award recipients are:
Jeffery Slade ('81), B.S. biomedical engineering – Quality Director for Merck Consumer Care Global Products & Projects: Chattanooga, Tennessee
Thomas Muse ('59), B.S. chemical engineering – Chairman of Muse, Stancil and Company: Dallas, Texas
Sandra Swayze ('82), B.S. chemistry – Assistant Professor of Radiation Oncology, University of Kentucky, Department of Radiation Medicine: Lexington, Kentucky
Sean Callan ('97), B.S. civil engineering – Vice President of Advanced Geosolutions, Inc.: Portola Hills, California
Debra Blackman ('75), B.S. computer science – Senior Vice President and Chief Information Officer for Progressive Bank: Monroe, Louisiana
A.C. Hollins, Jr. ('72), B.S. construction engineering technology – Director of Operations and Infrastructure for National Security Technologies: Las Vegas, Nevada
William Slack ('71), B.S. electrical engineering – President of B&D Electrical Contractors, Inc.: Henderson, Texas
Ernest Green ('81), B.S. electrical engineering technology – Site Manager for Angus Chemical Company: Sterlington, Louisiana
William K Sales, Jr. ('79), B.S. industrial engineering – Senior Vice President of Operations for Reliance Steel and Aluminum Company: Coto de Caza, California
Paul Reichley ('62), B.S. mathematics and statistics – Retired Project Manager for CIT Jet Propulsion Lab: Palm Desert, California
John Coast ('64), B.S. mechanical engineering – Owner and Founder for Coast Machinery, LLC: Baton Rouge, Louisiana
Les Sisemore ('67), B.S. physics – Retired President for VGO Enterprises, LLC: Ruston, Louisiana
Robert Mack Caruthers ('61), B.S. petroleum engineering – Retired Professor and Department Head, Department of Petroleum: Brentwood, Tennessee
The College of Engineering and Science at Louisiana Tech consists of eight engineering programs (biomedical, chemical, civil, cyber, electrical, industrial, mechanical and nanosystems engineering), two engineering technology programs (construction and electrical engineering technology), and four science programs (chemistry, computer science, mathematics and physics). The College offers undergraduate degree programs in each of these areas, as well as graduate degrees in engineering and science at both the master's and doctoral level.
Known for its integrated approach to both education and research, the College is an affiliate of the National Academy of Engineering's Center for the Advancement of Scholarship in Engineering Education.
Written by Catherine Fraser – cfraser@latech.edu