Louisiana Tech's annual Farm Production Auction slated
800×600
Normal
0
false
false
false
EN-US
X-NONE
X-NONE
MicrosoftInternetExplorer4
/* Style Definitions */
table.MsoNormalTable
{mso-style-name:"Table Normal";
mso-tstyle-rowband-size:0;
mso-tstyle-colband-size:0;
mso-style-noshow:yes;
mso-style-priority:99;
mso-style-parent:"";
mso-padding-alt:0in 5.4pt 0in 5.4pt;
mso-para-margin:0in;
mso-para-margin-bottom:.0001pt;
mso-pagination:widow-orphan;
font-size:10.0pt;
font-family:"Times New Roman","serif";}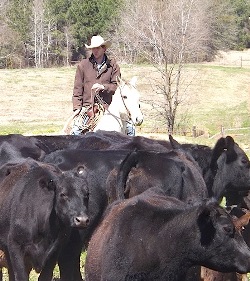 The 43rd annual Louisiana Tech Farm Production Sale will be held starting at 1 p.m. May 4 at the Louisiana Tech University Equine Center.
Rich in tradition, the auction will feature a variety of animals available for purchase, including cow/calf pairs, commercial Brangus and crossbred heifers, Brangus F-1 heifers, horses, and finished market steers, hogs, lambs and goats.
The finished market animals will include processing from the Tech Meat Science Laboratory.
For more information visit www.livestocksale.latech.edu or contact Dr. Gary Kennedy, agricultural sciences department head, at 318-257-3275.
Written by T. Scott Boatright – boat@latech.edu