Louisiana Tech continues to receive national recognition, lead state in ROI rankings
800×600
Normal
0
false
false
false
EN-US
X-NONE
X-NONE
MicrosoftInternetExplorer4
/* Style Definitions */
table.MsoNormalTable
{mso-style-name:"Table Normal";
mso-tstyle-rowband-size:0;
mso-tstyle-colband-size:0;
mso-style-noshow:yes;
mso-style-priority:99;
mso-style-parent:"";
mso-padding-alt:0in 5.4pt 0in 5.4pt;
mso-para-margin:0in;
mso-para-margin-bottom:.0001pt;
mso-pagination:widow-orphan;
font-size:10.0pt;
font-family:"Times New Roman","serif";}
Affordable Colleges Online (AC Online), a web-based news site that provides students and parents with information about affordable higher education options, has once again ranked Louisiana Tech University No. 1 among Louisiana's public and private institutions for overall return on investment (ROI) to its graduates.
In AC Online's "Highest ROI Colleges in Louisiana" list released Monday, Louisiana Tech topped the list with a lifetime ROI for graduates of $804,100, followed by Louisiana State University ($749,400), McNeese State ($596,200), the University of New Orleans ($556,500) and Xavier University ($535,900.)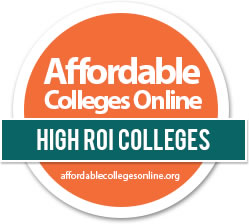 Thirteen colleges and universities in Louisiana, at institutions where degrees have the greatest lifetime pay off for graduates, made the final list. According to AC Online, students who graduate from these colleges earn more over their lifetimes, on average, than graduates from other Louisiana institutions.
"Providing students with an unparalleled educational experience and positioning them for success when they graduate has long been at the center of Louisiana Tech's mission," said Louisiana Tech President Les Guice.  "In achieving that objective, we've also been able to provide them with an outstanding value and return on their investment that is unmatched anywhere in our state.
"I am grateful for the national recognition Louisiana Tech continues to receive and, most importantly, for the dedication and efforts of our faculty and staff to advance our university."
To calculate its rankings, AC Online analyzed fully-accredited, four-year degree granting, public and private institutions in Louisiana, using data from PayScale.com's 2013 College Earnings Report, the Integrated Post-Secondary Education Data System (IPEDS), the National Center for Education Statistics, and the Carnegie Foundation's Classification of Institutions of Higher Education.
This is the second time this summer that Louisiana Tech has led the state and been ranked nationally for a high return on investment to its graduates.  In June, AdvisorOne released its list of the Top 25 universities in the nation who are providing graduates with the best ROIs, ranking Louisiana Tech highest in the state and No. 21 in the nation.
It is also the second time that AC Online has recognized Louisiana Tech this summer for value and ROI.  In its national list of "Low Cost Colleges with High Starting Salaries for Graduates," they ranked Louisiana Tech first among all institutions in Louisiana and No. 17 in the United States.
"These are important lists for prospective students to consider," says Dan Schuessler, founder of AC Online. "We've sifted through comprehensive data sources to find and rank colleges and universities in Louisiana that offer a high quality education with consistent, long-term payoffs in the workplace."
Through its website and other online mediums, AC Online offers financial aid videos, expert advice, and cost savings ideas, and has become a trusted resource for college stats and rankings.
For more information on these rankings and to see all the Louisiana schools listed, visit http://www.affordablecollegesonline.org/online-colleges/louisiana.