Louisiana Tech ranked among nation's five best universities for 'math whizzes'
800×600
Normal
0
false
false
false
EN-US
X-NONE
X-NONE
MicrosoftInternetExplorer4
/* Style Definitions */
table.MsoNormalTable
{mso-style-name:"Table Normal";
mso-tstyle-rowband-size:0;
mso-tstyle-colband-size:0;
mso-style-noshow:yes;
mso-style-priority:99;
mso-style-parent:"";
mso-padding-alt:0in 5.4pt 0in 5.4pt;
mso-para-margin:0in;
mso-para-margin-bottom:.0001pt;
mso-pagination:widow-orphan;
font-size:10.0pt;
font-family:"Times New Roman","serif";}
Business Insider, a news and information website providing financial, tech, entertainment, media and digital industry analysis and commentary, has ranked Louisiana Tech No. 5 in the nation in its list of the "The 10 Best Colleges for Math Whizzes" released last Friday.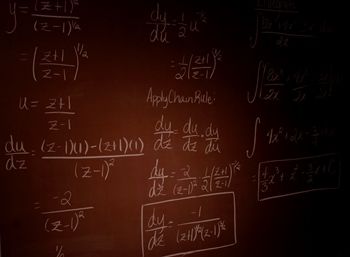 Louisiana Tech was the only university in Louisiana and the highest ranked institution in the southern United States.  The University of Illinois topped the list followed by Michigan State University, Lebanon Valley College (Pa.), Illinois Institute of Technology, and Louisiana Tech.
The Georgia Institute of Technology (Georgia Tech) was the only other southern university ranked, coming in at No. 6 and was followed by the University of Wisconsin, Polytechnic Institute of New York University, CUNY Bernard M. Baruch College and Lehigh University.
"One of Louisiana Tech's greatest strengths is the quality and diversity of its STEM (science, technology, engineering and math) programs and student development initiatives," said Louisiana Tech President Les Guice.  "For our institution to be ranked No. 5 in the nation and among this group of leading research universities speaks to the reputation that Louisiana Tech has built for itself over the years.  This recognition will continue to fuel our pursuit of academic and research excellence."
Business Insider partnered with the data website "Find The Best" to analyze schools that had a high average SAT math score and then ranked them according to the difference between their math and critical reading scores for the middle 75 percent of students.  Any ties were given in favor of the school with the higher math score.  Louisiana Tech had an average SAT math score of 650 with an average critical reading score of 570.
This latest ranking for Louisiana Tech follows a number of accolades the university received this past summer for institutional excellence, affordability, return on investment and starting salaries for graduates from organizations such as U.S. News & World Report, AdvisorOne, Affordable Colleges Online and PayScale.com.  In June, Business Insider ranked Louisiana Tech No. 11 in the nation in its list of the "25 Most Underrated Colleges in America."
Louisiana Tech is recognized as a Tier One National University, according to U.S. News & World Report and has earned designations from the Carnegie Foundation as a Research University/High Research Activity (RU/H), the Southern Regional Education Board (SREB) as a Doctoral Four-Year 2 Research University and the Louisiana Board of Regents as a "statewide university."