Percussion ensemble to perform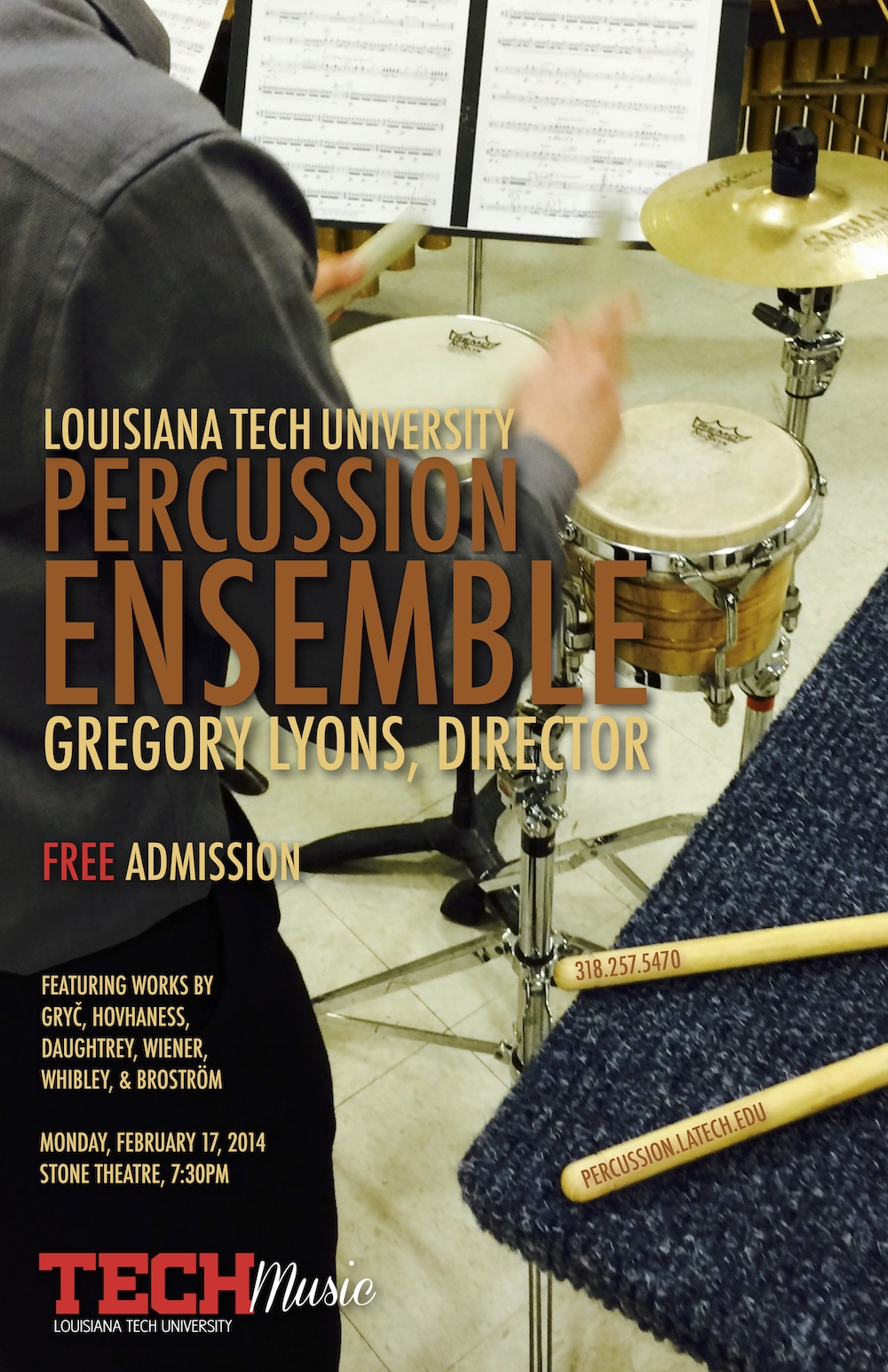 The Louisiana Tech University Percussion Ensemble will present a free concert Monday, Feb. 17 in Stone Theatre.
The program will include Stephen Gryč's "Two Portraits for Bass Drum," which was written for one large drum and four performers. Swedish composer Tobias Broström's "Bridging the World," which borrows from Bach's timeless "Chaconne in D Minor," will also be a featured work.
"Percussionists often get the opportunity to perform music in ways that are less conventional, and this concert will be no different," said Gregory Lyons, director of the ensemble.
"We're also told the illusive Flappy Bird might make an appearance," Lyons added, referring to the popular iPhone/Android game app.
The concert will begin at 7:30 p.m.
For more information contact Lyons at 318-257-5470 or
glyons@latech.edu
. Additional information can be found at percussion.latech.edu or on
Facebook
.