PROGRAMMING SUCCESS: College of Business' CIS program builds lifelong skillsets, careers
This is the second article in a six-part series highlighting academic programs at Louisiana Tech University that are having significant impacts on the region and whose graduates are contributing to the growth of the economies, communities and competitiveness of north Louisiana.
RUSTON, La. – College is just the beginning.
For students majoring in computer information systems (CIS) at Louisiana Tech University, what they learn in college will help them continue learning in the future.
"We have people who are network administrators, software developers, system analysts, project managers, database administrators," said Dr. Selwyn Ellis, an associate professor. "We have kids who are good problem solvers and good critical thinkers."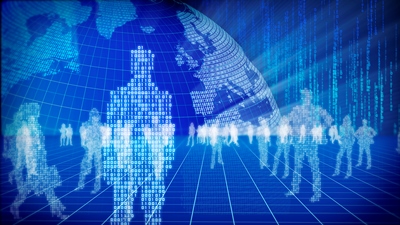 These problem solvers, Ellis said, graduate with technical skills and are equipped with a complete set of business skills.
"We try to teach kids fundamentals and a willingness to be a lifelong learner," Ellis said. "In a technology career, you'll get a skill set in college. When you get out of school, the skill set will be there, but the tool may not be there. You have to keep your skills current."
Dr. Tim Bisping, interim dean of the College of Business, said the job prospects for a CIS major are very strong.
"Major companies located in North Louisiana actively recruit our students for jobs with great potential," Bisping said. "A CIS degree provides a broad range of opportunities for students to apply technology in business environments. If students are interested using information technology and developing a career with real growth potential, CIS is a great answer for them."
According to a recent United States Department of Labor Jobs Outlook Report, employment of computer and information systems managers is projected to grow 15 percent from 2012 to 2022, which is significantly faster than the average for all occupations. The report said that additional employment growth is likely to result from the need to bolster cybersecurity in IT departments as more attention is directed at cyber threats, a trend that is expected to increase over the next decade.
Some of this job growth in CIS and related programs is being felt right here in north Louisiana. Louisiana Tech has partnered with global IT leader Computer Sciences Corporation (CSC) and the Cyber Innovation Center in Bossier City to offer a comprehensive suite of CIS, cyber and computer science programs that are designed to meet the current and future needs of CSC, and will result in unique career opportunities for graduates.
Additionally, CenturyLink's continued growth as a leader in telecommunications and IT solutions services offers excellent opportunities for Louisiana Tech graduates to build careers and use their skills to help grow the knowledge economy of our region.
Zach Hobbs graduated with a CIS degree in May and said this major was a great way to diversify one's skill set in a business environment.
"It's important today to have a sufficient understanding of technology," Hobbs said. "There's not an office job out there that doesn't involve creating a few macros in an Excel spreadsheet or PowerPoint slides in a presentation. When you have an advanced understanding of these tools which are regularly used in the workplace, you truly become valuable in any career path that you take."
Bisping said students learn a variety of skills in the CIS program.
"First and foremost, students must complete the business foundation courses that every student in the College of Business must take," he said. "This means that students have a business background upon graduation. Within CIS, students are required to take multiple programming courses, as well as courses in database administration, information security, computer networking, and an information systems analysis and design senior project course."
From there, Bisping said the students tailor their degree based on their own interests.
"In addition, students have the opportunity to customize their program by pursuing additional courses in programming or information security," Bisping said. "The real strength of the CIS degree program is that students get both business and technology."
Written by Judith Roberts – jroberts@latech.edu