Louisiana Tech ranked among nation's top public colleges by The Business Journals
Louisiana Tech University is one of only two institutions in the State of Louisiana to be ranked among the nation's top 150 public colleges, according to The Business Journal's 2015 Best Public Colleges in America list released Thursday.
The Business Journals analyzed 484 four-year public colleges, using data from the National Center for Education Statistics and the U.S. Census Bureau's American Community Survey as well as recent annual college rankings by Forbes, Kiplinger's, U.S. News & World Report and Washington Monthly.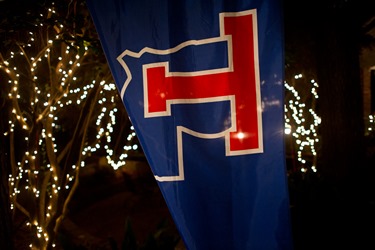 Louisiana Tech ranked No. 129 in the state, second only to LSU who was ranked No. 71. Other public universities in Louisiana to make the list were the University of Louisiana-Lafayette at No. 184 and the University of New Orleans at No. 248. The University of Michigan topped the 2015 Best Public Colleges in America list followed by the University of North Carolina, the University of Virginia, the College of William and Mary and the University of California-Berkeley.
Louisiana Tech President Les Guice says national rankings such as this have a positive impact on the university's brand and its ability to recruit top students.
"Student recruitment and engagement has been a campus-wide priority for Louisiana Tech since I took office in 2013," Guice said. "The national exposure that these rankings can provide help to highlight the excellent academic and co-curricular opportunities that Louisiana Tech can offer student throughout the state and across the nation."
According to its methodology, the objective of the 2015 Best Public Colleges in America study and list was to identify the public universities and colleges that offer the best educational experiences to their students. The highest marks went to schools with highly selective admissions processes, strong retention and graduation rates, prestigious reputations, affordable tuitions and housing costs, diverse faculties and student bodies, and economically robust communities.
The top 250 schools in the rankings are listed in numerical order. The remaining 234 institutions are grouped together in the lower echelon of schools, where they are listed alphabetically.
The Business Journals' rankings come on the heels of other national recognitions for Louisiana Tech. Last month, Business Insider, the Internet's largest business news and information website, ranked Louisiana Tech No. 8 in its list of the "50 Most Underrated Colleges in America." Tech has also been nationally recognized for institutional value, high starting and mid-year salaries for graduates, and for some of the highest returns on the college education investments for their graduates.