'I-20 Top 20' to showcase innovation, entrepreneurship
New technologies, innovative products and services, and entrepreneurial ideas from across the I-20 corridor will take center stage at Louisiana Tech University on April 28 for the annual I-20 Top 20 regional showcase.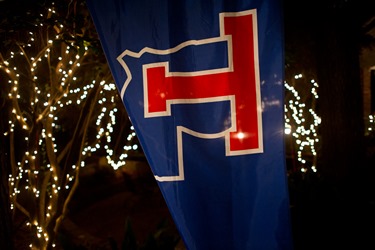 Business and community leaders will gather with featured entrepreneurs and innovators for presentations and discussions of new business ventures, groundbreaking technologies and products, collaborative initiatives, and university resources that are elevating the region's economic performance and potential.
The event will begin at 6:00 p.m. in University Hall on the Louisiana Tech campus with presentations beginning at 6:15 p.m. All those with an interest in and who appreciate the possibilities in new ventures and entrepreneurial people are encouraged to attend.
"This is an opportunity not only to view the economic future of the I-20 corridor, but to engage and participate in supporting and collaborating with the innovators who seek to shape it," said Dr. Dave Norris, chief innovation officer at Louisiana Tech and event organizer. "The event is casual, but very energetic with opportunities for the attendees to browse the exhibits and mingling with the entrepreneurs and innovators. Although the event is called the I-20 Top 20, there are far more than 20 great reasons to attend."
The I-20 Top 20 is a product of Louisiana Tech's Innovation Enterprise – a hotbed of ideas, entrepreneurship, creativity and new business opportunities created through collaborations involving students, faculty, and our business partners with unlimited market applications from biomedical to alternative energy, consumer products, and beyond. A vibrant culture of entrepreneurship and innovation at Louisiana Tech and in the surrounding region, the Innovation Enterprise has resulted in a burst of new inventions, startup companies, and business partnerships.
Event parking is available in lots located at the intersections of Everett Street and W. Railroad Avenue, or at W. Louisiana Avenue and College Street. For more information or to RSVP, contact the Louisiana Tech Technology Business Development Center at tbdc@latech.edu or (318) 257-3537.