Louisiana Tech, Cyber Innovation Center partner for Louisiana Tech Research Institute
Over the past seven years, the Cyber Innovation Center (CIC) and Louisiana Tech University have built a highly successful public-private partnership that has secured millions of dollars in research funding, created a knowledge-based economy in the region, and attracted national attention from industry, government, and communities. With the anticipated growth in the region over the next decade, the leadership of CIC and Louisiana Tech has formalized a new partnership through the creation of the Louisiana Tech Research Institute (LTRI).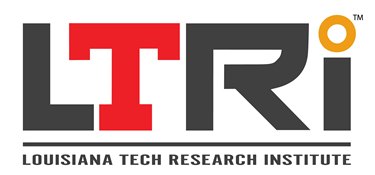 "The results are undeniable – our local cyber education model is being rolled out across the country with the Department of Homeland Security (DHS), we've seen a dramatic increase in enrollment at Louisiana Tech in the engineering and computer science programs, and CSC, a global IT leader, is locating over 800 jobs in our community – all because of the collaboration between CIC and Louisiana Tech. The sum is truly greater than the parts," said Craig Spohn, president of the Cyber Innovation Center.
LTRI will be a 501c3 not-for-profit corporation dedicated to promoting and advancing public/private partnerships, accelerating applied research and development, and the commercialization of technology in three fields: cyber, energy, and resiliency. It will also provide office and laboratory space as well as technical support for research activities, workforce development efforts, and external partnerships with industry and government.
"Louisiana Tech is a nationally recognized research institution. Through LTRI, our faculty and students will have even more opportunities to innovate, showcase their skills, and create solutions to solve the complex problems that face our nation" says Dr. Les Guice, president of Louisiana Tech.
Located at the National Cyber Research Park (NCRP) in Bossier City, Louisiana, LTRI will be strategically located at the nexus of cyber and energy related research, innovation, and technology development activities. LTRI will operate within the Cyber Innovation Center Headquarters, a 135,000 square foot facility with tenants ranging from Fortune 200 companies and defense contractors to cyber security start-ups. Next door, Computer Sciences Corporation is building its new 110,000 square foot Integrated Technology Center which will be home to over 800 employees.
This integration of academia and industry is critical to support the overall "ecosystem" that furthers innovation, creates entrepreneurship and spin-off companies, and attracts additional federal research funding – all of which drives the expansion of a knowledge-based, 21st century economy.
Another benefit of LTRI will be its ability to assist Louisiana Tech and CIC with obtaining and managing external funds, such as research grants or government contracts. Since 2007, Louisiana Tech has secured just over $20M in research grants focused on cyber. The CIC has received $13M in grants from the Department of Homeland Security and Department of Defense.
"LTRI will support Louisiana Tech by enhancing its excellence as a research institution. Leveraging the physical infrastructure, intellectual capital, and national reputations of both organizations, this cooperative research center will create a center of gravity, a 'driver' for research and development efforts throughout the region," said Dr. Stan Napper, vice president for research and development at Louisiana Tech.
Existing CIC and Louisiana Tech relationships with the Departments of Defense and Homeland Security will enable LTRI to continue the partnership's history supporting national security research and programs. For example, initial research focus areas include cybersecurity, cloud computing, big data, SCADA systems, sensors, and mobile technologies – both unclassified and classified.
LTRI will also work with local, state, and federal government, industry and private individuals to expand educational facilities located within the National Cyber Research Park. GB Cazes, vice president of the CIC said, "This institute will enhance Bossier City and Northwest Louisiana's competitiveness in the knowledge economy and expand Louisiana Tech's impact and contribution to the region."
To learn more about LTRI, visit
http://www.ltri.org
.
Written by GB Cazes – gb.cazes@cyberinnovationcenter.org