Louisiana Tech ranked once again among top universities in nation
Louisiana Tech University has earned yet another ranking as one of the top universities in the nation Wednesday with the release of Forbes' list of America's Top Colleges 2015.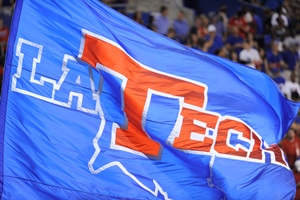 Forbes ranked only the top 650 public and private higher education institutions in its America's Top Colleges 2015 report. Among Louisiana's colleges and universities, Louisiana Tech ranked in the top three, at No. 389, along with Tulane University (134) and LSU (191). Other Louisiana institutions included Centenary (478), Loyola University-New Orleans (505), University of Louisiana-Lafayette (520), University of New Orleans (565) and Southeastern Louisiana University (619).
Pomona College, a private school in Claremont, California, ranked first on the 2015 list followed by Williams College (Massachusetts), Stanford University, Princeton University and Yale University.
"It is exciting to see Louisiana Tech's commitment to quality in academics, research and student service recognized nationally by highly-respected publications like Forbes," said Louisiana Tech President Les Guice. "Our faculty and staff have shown a dedication to the success of our students and our university that makes me proud as an educator and a university president. This ranking is a product of their efforts and I congratulate them on this accomplishment."
In addition to its national ranking, Louisiana Tech also earned a spot among the nation's top research universities and as one of the top institutions in the southern United States.
Forbes says their rankings differ from those of other publications as a result of their focus on "output" over "input." Factored into the Forbes list are measures such as student satisfaction, post-graduate success, student debt, graduation rates, academic success and a three-year moving average of an institution's scores. Forbes utilizes resources such as the Center for College Affordability and Productivity, the Department of Education database (IPEDS) and PayScale.com to calculate its America's Top Colleges rankings.
"While the cost of U.S. higher education escalates, there's a genuine silver lining in play," says Forbes' Caroline Howard in her release of the America's Top Colleges 2015 list. "A growing number of colleges and universities are now focusing on student-consumer value over marketing prestige, making this a new age of return-on-investment education. This pivot is the result of intense public scrutiny on the substantial cost of a degree vs. long tail worth — the very heart of Forbes' definitive Top Colleges ranking."
The national ranking from Forbes is just the latest public recognition that Louisiana Tech has received for quality in higher education and innovative research. Most recently, the Center for World University Rankings placed Louisiana Tech in the top three percent of all degree-granting institutions in the world. Louisiana Tech is also one of only two public institutions in the state who have earned a Tier One National University designation from U.S. News & World Report. In overall return on investment for graduates, Louisiana Tech ranked No. 1 in the state and No. 13 in the nation, according to PayScale.com's 2015 College ROI Report.
For the complete list of Forbes' America's Top Colleges 2015 rankings, visit www.forbes.com.