Doctoral student's start-up company makes semifinals of '43North'
Student research can be big business at Louisiana Tech University. If you don't believe it, just ask Louisiana Tech student Chris Boyer.
Boyer, who is pursuing a Ph. D. in Molecular Science and Nanotechnology and is a member of Dr. David K. Mills' BioMorph Laboratory, launched a start-up company called Nano Developments, LLC in January, which is focused on developing new medical devices and technologies, and offering custom 2D and 3D digital graphics for publications and marketing.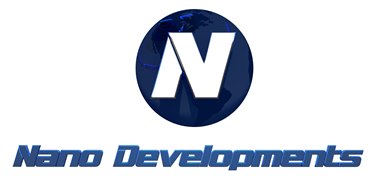 Boyer's new medical device and business plan was one of 110 semifinalists selected out of 3,007 startups that recently participated in 43North – the world's largest such business plan and idea contest. Nano Developments LLC beat out a total of 11,356 competition registrants worldwide to advance to this semifinal round of judging.
This competition is part of New York Governor Andrew Cuomo's Buffalo Billion initiative, a plan to encourage start-up companies to move to the state for a year. This initiative has support from the New York Power Authority. The top three finalists in the competition will be awarded $1 million, $500,000 or $250,000 based on their ranking.
The semifinal round, in which Mills said Nano Developments LLC recently made an excellent presentation, consists of a more in depth written application and a video-conference pitch before a team of judges.
"I think what Chris and has done through Nano Developments LLC is great and shows the training and true entrepreneurial spirit he has received from the Louisiana Tech faculty," said Mills, who is also a professor of biological sciences and biomedical engineering at Louisiana Tech. "He's taken what he's learned and is doing something special with it, and that's something we're all very proud of."
Mills said Boyer has still not specifically said what the device will be utilized for.
"I think he wants it to go through (the competition) before letting us all in on it," Mills said. "He works with tissue engineering and regenerative medicine, and I believe it involves biocoding."
Biocoding involves engineering organisms like bacteria and yeast to make everything from vegan cheese to new cancer therapies.
According to its website, 43North is the world's largest business idea competition, awarding $5 million in cash prizes each year to some of the best and brightest entrepreneurs and startups from around the globe. In addition to a piece of the $5 million purse, the winners receive incubator space, mentorship opportunities and tax breaks.
"We're proud of how far Nano Developments LLC has gone in the 43North Competition and we're looking forward to see how the company finishes," Mills said. "It's another great example of research being done by Louisiana Tech students that can go on to make for a better future."
Written by T. Scott Boatright – boat@latech.edu