Louisiana Tech's reputation, graduate salaries earn it another national ranking
— Business Insider ranks Louisiana Tech as the sixth most underrated college in America —
Louisiana Tech University is the sixth most underrated college in the nation, according to a new list of the 50 Most Underrated Colleges in America for 2015 released by Business Insider, the Internet's largest business news website.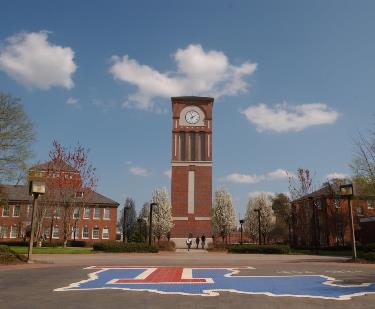 Business Insider compared U.S. News and World Report's rankings of the best universities in the country with PayScale.com's 2015-2016 College Salary Report, which ranks more than 1,000 colleges and universities based on their graduates' mid-career salaries. Using that data, Business Insider focused in on institutional reputation and future earnings of graduates to calculate their rankings.
"As Louisiana Tech continues to earn national accolades for the value and return on investment we provide to our students and graduates, the strength of our brand and our reputation for excellence continues to grow, says Louisiana Tech President Les Guice. "When you look at institutions that rank in U.S. News and World Report's Tier One of National Universities, and whose graduates earn among the highest average starting and mid-career salaries and leave college with some of the lowest amounts of student debt, there are very few institutions in America that rate as highly as Louisiana Tech."
Louisiana Tech ranked in Tier One of National Universities at No. 199 in U.S. News and World Report's 2016 Best Colleges list and earned a spot among the nation's Top 120 Public Universities. In addition to its Tier One ranking, Louisiana Tech was ranked No. 1 in the nation among public national universities and No. 6 overall for graduating students with the least average amount of debt.
In PayScale.com's 2015-2016 College Salary Report, Louisiana Tech ranked No. 1 in Louisiana with graduates earning average mid-career salaries of $86,200 annually, and No. 70 in the nation in median mid-career earnings for graduates from public institutions. Louisiana Tech was second in the state for early-career salaries with graduates earning an average of $47,000 annually.
PayScale.com has also recognized Louisiana Tech as the state's top institution in their College ROI Report released in March. Louisiana Tech earned the state's highest ranking in both annual percent ROI and 20-year net ROI for students living on campus and receiving financial aid, and who are paying in-state or out-of-state tuition.
Pace University in New York City topped the Business Insider 50 Most Underrated Colleges in America list followed by Missouri University of Science and Technology, New Jersey Institute of Technology, University of Massachusetts at Lowell, and Hofstra University (New York). Louisiana Tech was the only institution from Louisiana to earn a spot in the Top 50.
To view the complete list of Business Insider's 50 Most Underrated Colleges in America, visit http://www.businessinsider.com/most-underrated-colleges-in-america-2015-10.