Speech and Hearing Center offers new services
An additional service at Louisiana Tech University will offer the community a variety of speech and language assessments, as well as therapeutic services.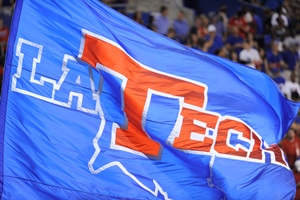 The Louisiana Tech Speech and Hearing Center, LTSHC, has announced the addition of a satellite space for use in additional assessment and treatment of speech-language and hearing interventions.
The space is housed in the Robert H. Rawle Enterprise Center, 509 W. Alabama Ave. and offers speech and hearing assessments, therapeutic intervention, hearing aid dispensing and tinnitus management.
The LTSHC has also begun two new assessment programs on the Louisiana Tech campus in our Robinson Hall clinic. The department of communication disorders now offers vestibular testing/rehabilitation and augmentative communication evaluations. These two components add to the wide array of speech and hearing assessment and therapy already offered at both sites.
For further information regarding the LTSHC, please contact either clinic site. The Robinson Hall clinic can be reached at 318-257-4766 and the Rawle Enterprise Center clinic at 318-257-2438.
Written by Judith Roberts – jroberts@latech.edu