Louisiana Tech Update on TOPS
Dear Students,
Over the past eight years and as a result of the efforts of our campus community, Louisiana Tech University has made significant impacts and achieved substantial growth in the face of unprecedented financial constraints and operational challenges. These accomplishments have shown what can be accomplished when working together to create opportunities for our students and our state.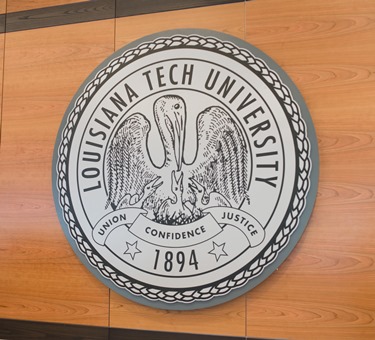 Last night, Louisiana Governor John Bel Edwards announced a shortfall of funding for the Taylor Opportunity Program for Student (TOPS) for the remainder of the 2015-2016 fiscal year. We have been notified that the State of Louisiana is resuming partial payments to the colleges and universities for TOPS awards for the Spring term.
In the event of a funding shortfall for this fiscal year, Louisiana Tech University, NOT students, will absorb the difference.
Estimated TOPS payments for Spring Quarter will be posted as normal in order for students to meet their financial obligations.
Be assured that Louisiana Tech University will make every effort to reduce the impact on students due to the state's current financial crisis. The impact to TOPS funding for the 2016-2017 academic school year will be determined during the upcoming legislative sessions. We will keep you updated regarding 2016-2017 TOPS funding as additional information becomes available.
Please stay active and engaged in this fight for Louisiana Tech and higher education, and I would ask that you encourage others to lend their voices and advocate on behalf of Louisiana Tech and our entire higher education community.
Thank you,
Dr. Les Guice
President