Auditions to be held for theatre production of "Love's Labour's Lost"
Louisiana Tech University's Department of Theatre announces auditions for William Shakespeare's "Love's Labour's Lost" will be held at 7:00 p.m. March 14 in Stone Theatre, located in Louisiana Tech's Howard Center for the Performing Arts.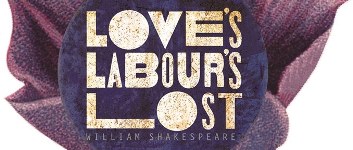 "Love's Labour's Lost," directed by Paul B. Crook, associate professor of theatre in Louisiana Tech's School of the Performing Arts, is the final production of the 2015-2016 theatre season. Performances of this steampunk-inspired production of Shakespeare's wittiest and most intelligent play are scheduled for April 26-May 1 in Stone Theatre.
King Ferdinand of Navarre has convinced his lords to swear an oath to scholarship, and in the process, forego the company of women for three years. The Princess of France, along with her ladies, soon arrives at Ferdinand's court on a political visit, only to be barred admittance and required to make camp outside of the court. Naturally, all of the lords (and the King himself) immediately begin to struggle with their oaths as they fall in love with the Princess and her ladies.
Those who wish to audition will be able to sign up for a time slot beginning at 6:30 p.m. on March 14 and will need to arrive in business casual attire. Actors need to prepare a one-minute Shakespearean monologue and, although it is not required, it is recommended that it be comedic, but not from the show itself. Callbacks will be held on March 15.
For more information on the audition, this production or the Louisiana Tech Department of Theatre, please call 318-257-2930 or visit www.latechuniversitytheatre.com. You can also "Like" our Facebook page at www.facebook.com/latechtheatre or follow us on Twitter and Instagram at @LaTechTheatre.
Written by Olivia Wilcox – stonetheatre@gmail.com