Louisiana Tech continues to earn national recognition for value, lowest student debt
— Latest ranking from LendEDU lists Louisiana Tech in Top 25 of nation's public institutions —
Students at Louisiana Tech University incur less average student loan debt than students attending any other four-year institution in the State of Louisiana, according to LendEDU's "Student Loan Debt By State By School Report 2016."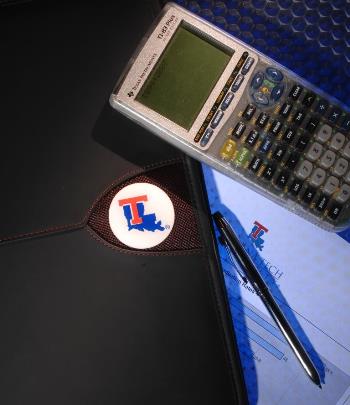 LendEDU ranks Louisiana Tech No. 1 in the state among the four-year schools with students averaging $18,284 of debt for their college educations.  Louisiana Tech also ranks No. 25 in the nation in a list of least average debt for students at public colleges and universities.
The LendEDU recognition is just the latest in a series of national rankings that Louisiana Tech has earned over the past year for education value and graduating student with some of the lowest average loan debt totals in the United States.
Last September, U.S. News & World Report ranked Louisiana Tech No. 1 in the nation among national public research universities for graduating students with the least average debt.  Business Insider followed in November ranking Louisiana Tech the sixth most underrated college in the nation, according to its list of the 50 Most Underrated Colleges in America for 2015.  In December, Louisiana Tech earned recognition from Kiplinger who ranked Louisiana Tech No. 1 in the state and No. 66 in the nation in its Best College Values 2016 report, for in-state students at public institutions.
"Given the financial challenges all students and parents are facing in our state, Louisiana Tech is proud of the fact that it is providing students with one of the best educational values in the nation and a diploma from a top tier, national research university," said Louisiana Tech President Les Guice.  "Our faculty and staff continue to dedicate themselves to the growth and success of our students.  I am proud to serve them and support their tireless efforts to advance Louisiana Tech locally, regionally and nationally."
According to their "Student Loan Debt By State By School Report 2016," LendEDU says students currently attending college in the United States are leaving campus with an average of over $28,000 in student debt.  As a state, institutions in Louisiana ranked No. 39 in the nation in average student loan debt at $25,452.
This latest ranking is the second time this calendar year that LendEDU has recognized Louisiana Tech for value.  In March, LendEDU ranked Louisiana Tech No. 35 in the nation according to its 2016 College Risk-Reward Indicator (CRRI) list.  Louisiana Tech had the highest CRRI of any public or private university in Louisiana, and is one of only two schools in the state to earn a spot in the Top 100.  The University of New Orleans was the other Louisiana institution, coming in at No. 81.
The complete Student Loan Debt By State By School Report 2016 can be viewed at
https://lendedu.com/blog/student-loan-debt-statistics-by-state-by-school#interactivemap
.  The school-level rankings can be found by visiting
https://lendedu.com/blog/student-loan-debt-ranking-college-level-statistics#tab-con-5
.