Kiplinger ranks Louisiana Tech as best public university value in Louisiana
Kiplinger, the nation's most recognized publisher of business forecasts and personal finance advice, has ranked Louisiana Tech University No. 1 overall among the Louisiana's public institutions in its Best College Values 2017 report released Thursday.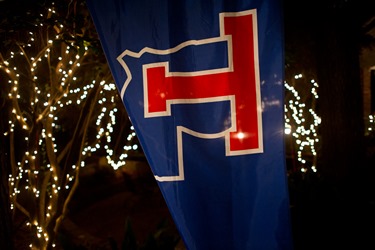 Based on quality and affordability, Kiplinger's Best College Value analyzed over 1,200 colleges and universities across the country to determine the top 300 best values. Specifically, they looked at factors such as competitiveness, graduation rates, academic support, cost of financial aid and student indebtedness. The quality measures account for 55 percent of total points with cost measures accounting for 45 percent.
Louisiana Tech ranked No. 1 in Louisiana among public universities for out-of-state students and No. 72 nationally, and was second in the state for in-state students and No. 78 nationally. Louisiana State University was the only other public institution to make the Best College Value list, ranking No. 65 nationally for in-state students and No. 85 for out-of-state students.
"Educational value and a high return on investment have become keystone factors for students and parents when selecting a university to attend," said Louisiana Tech President Les Guice.  "Louisiana Tech has been focused and intentional in creating value and opportunities for students to attend a top-tier institution in our state and receive an unparalleled education and college experience.
"Recognition like this from Kiplinger is great to see and I hope will be a source of pride and inspiration for our campus community.  They are the reason we are successful and having such broad and significant impacts on our students and our state."
A total of four Louisiana institutions made the overall list of the best 300 public and private institutions including Tulane University (138), Louisiana Tech (235), Louisiana State (262) and Centenary College (291). Swarthmore College (PA) topped the overall list followed by Davidson College (NC), Princeton University, Duke University, and Washington and Lee University (VA).
Kiplinger's Best College Values Report caps a strong 2016 for Louisiana Tech that included a number of national and international rankings. In addition to its sixth consecutive Tier One National Universities ranking from U.S. News & World Report, Louisiana Tech was named Louisiana best higher education institution by MONEY's 2016 Best Colleges Report.  Louisiana Tech also ranked No. 1 in the state in median mid-career salaries for graduates, according to PayScale.com's 2016-2017 College Salary Report.
Louisiana Tech also received international recognition recently when Times Higher Education and World University Rankings identified Tech as one of 20 universities in the world and just one of nine universities in the U.S. that could "challenge the elite universities" and become globally renowned by the year 2030.
For the complete list of Kiplinger's Best College Values, visit
http://www.kiplinger.com/links/college
.