Louisiana Tech, Louisiana Economic Development to host CEO roundtables
Louisiana Tech University and Louisiana Economic Development (LED) are hosting a series of roundtable discussions for CEOs of established corporations with strong growth potential.
Ten roundtable sessions will be spread out over the course of the year and are aimed at executives who can benefit from discussion of growth and development issues within their companies, and who will enjoy sharing and interacting with other CEOs in similar situations.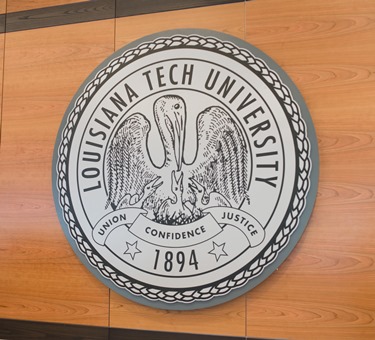 Applicants for the roundtables must be a CEO, business owner or key decision-maker in the company. The sessions are specifically for companies who employ between five and 100 employees, and have annual revenues between $600,000 and $50,000,000.
Applications must be submitted by March 31 and LED will review applications between April 1 and June 15.
Participation in the CEO roundtables allows executives to engage in peer-to-peer learning through sharing of past experiences and mistakes. The program also includes access to highly qualified facilitators, expert guest speakers, and connection to various business resources.
In today's quickly changing and volatile market, even the most experienced leaders are facing problems that lie outside their expertise. The savviest leaders are increasingly relying on their CEO peers to help them stay abreast of market and technological shifts. CEO peer groups can make life at the top significantly more productive and less lonely.
For more information or to submit an application, visit
www.OpportunityLouisiana.com/CEO-Roundtables
. Interested parties can also call the Technology Business Development Center at Louisiana Tech at 318-257-3537 for information or assistance with an application.
Written by Judith Roberts – jroberts@latech.edu