I-20 Top 20 to highlight regional economic, business development
An array of economic and business development activities from across north Louisiana's I-20 corridor will be on display at the I-20 Top 20 regional showcase April 25 at Louisiana Tech University.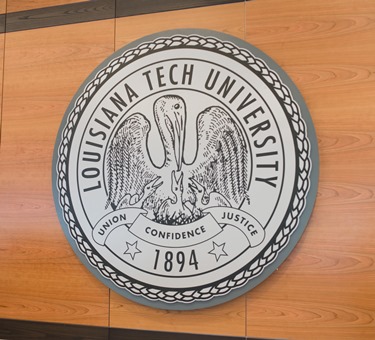 This annual gathering brings together community and business leaders, featured entrepreneurs and innovators, and other forward-thinking members of the community for a night of discussion and discovery. Anyone interested to see how new ventures, innovations, and entrepreneurs are elevating the region's economic potential is encouraged to attend.
The event will feature:
Summaries of new products and services being launched by ventures in this year's Regional Business Accelerator program;
Demonstrations of groundbreaking research technologies moving to the marketplace;
University resources such as the Accelerator, Thingery, Innovation Fund and Top Dog New Venture Championship; and
Collaborative initiatives, which are building and strengthening business opportunities throughout the region.
This event will begin at 6 p.m. in University Hall on the Louisiana Tech campus and will run until 8 p.m.
"The I-20 Top 20 is a showcase of technology innovation, entrepreneurship and new business opportunity in north Louisiana," said Dr. Dave Norris Jr., Chief Innovation Officer of Louisiana Tech University. "These new ventures and collaborations are driving innovation in the I-20 corridor forward. At this event the public is wowed, young entrepreneurs make tremendous connections, new products gain valuable customer feedback, seasoned executives are reminded of when they were just getting started, and everyone leaves with a renewed sense of hope for our future."
Attending the I-20 Top 20 offers a sneak peek into the latest developments in the business world of north Louisiana and beyond. There will also be ample opportunities for those in attendance to share their insight and experiences with the new and developing firms featured.
Event parking is available in lots located at the intersections of Everett Street and West Railroad Avenue, or at West Louisiana Avenue and College Street.  For more information or to RSVP, contact the Louisiana Tech University Technology Business Development Center at tbdc@latech.edu or (318) 257-3537.
Written by Caleb Daniel