Louisiana Tech to establish academic, research center in National Cyber Research Park
Louisiana Tech University has partnered with the Cyber Innovation Center to establish a new Academic Success Center in the Bossier Parish Community College (BPCC) STEM Building at the National Cyber Research Park in Bossier City.  This facility will enable Louisiana Tech to enhance educational services, provide cyber education and research, support economic development and engage in workforce development activities.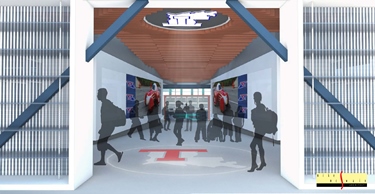 Through the new center, Louisiana Tech will also be able to advance its growth strategies in student enrollment, the production of graduates in high demand fields, new academic programs and research productivity in north Louisiana and throughout the state.
"The Academic Success Center is yet another in a long line of programmatic and workforce development collaborations with the CIC, CSRA, BPCC and Barksdale Air Force Base," said Louisiana Tech President Les Guice.  "The impacts that these collaborations have on our region and our state cannot be overstated.  Together with these outstanding partners, we are creating opportunities that will contribute to a stronger Louisiana for generations to come."
The Academic Success Center is designed provide a "one-stop shop" for student services and staff services providing information about career exploration, test preparation, financial aid and articulation agreements with BPCC.  The Center will also assist veterans in transition from active duty to access VA educational benefits, planning for academic programs, obtaining maximum credit for military learning and selecting academic degree programs which are in high demand for US citizens with military service.  This endeavor will enable Louisiana Tech to serve more active duty, former military and civilian students in a convenient location off of, but close to Barksdale AFB.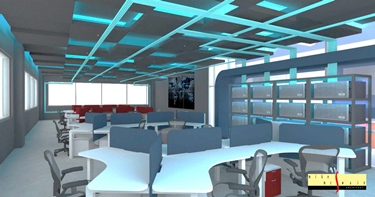 As a public university, Louisiana Tech has developed unique programs and valuable expertise in academic instruction, training, research, and development that brings value to the Cyber Innovation Center (CIC).  Louisiana Tech and the CIC have demonstrated significant regional impacts through numerous collaborations over the past decade.
"Louisiana Tech continues to be an outstanding partner for the CIC and high-tech industry growth in Louisiana, and is a critical economic and workforce engine for our entire region," said Craig Spohn, executive director and president of the CIC.  "This new Academic Success Center is another example of Louisiana Tech's commitment to growing the knowledge economy of our state and providing new opportunities for the students and communities of north Louisiana."
Corporate partners in the National Cyber Research Park such as the Integrated Technology Center of CSRA in Bossier City rely heavily on Louisiana Tech for educating professionals to support a myriad of current and future federal customers.  A location in Bossier City for Louisiana Tech programs is a critical part of our plan to fulfill the workforce needs of CSRA and will facilitate future collaborations and programs to meet these demands.
Louisiana Tech expects to complete and occupy the new facility during the fall 2017 academic quarter.