Tech continues to be cornerstone institution of LaSIP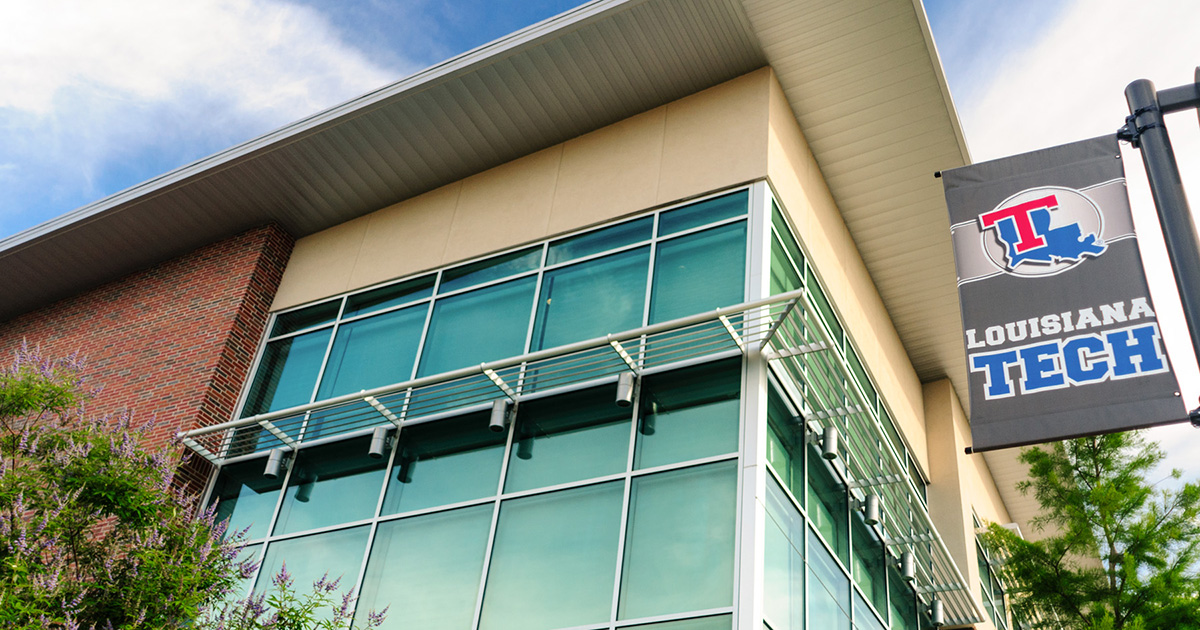 Annually, the Louisiana Board of Regents hosts a statewide grant competition to provide professional development dollars to serve educators in classrooms throughout Louisiana. Funding is provided for innovative proposals that encourage interdisciplinary teams of university faculty and staff working in concert with partnering districts and community stakeholders to design and implement initiatives to promote academic growth and enhance the pedagogical practices of classroom teachers.
This is the final year of the funding opportunity, but Louisiana Tech fared very well in the competition. Bryan Jones, program manager for the Louisiana Systemic Initiatives Program (LaSIP), said, "Louisiana Tech has provided outstanding professional development leadership in North Louisiana through LaSIP for over three decades. It has been the cornerstone institution in our program since its inception. Through partnerships with K-12 schools and districts, Tech has afforded invaluable content development for local teachers across the spectrum of disciplines, from literacy to mathematics to science. It is fitting that in the 2017-18 cycle, the closing phase of the LaSIP program, that Tech should be heading up three of our final nine projects. The history of this program would not have been the same without Tech."
District education partners as well as the Louisiana Tech Colleges of Education, Engineering and Science, Applied and Natural Sciences, and Liberal Arts were incredibly successful this summer with three projects totaling more than $600,000 funded by LASIP.
"I am pleased to have our engineering and science faculty collaborating with SciTEC and our other colleges across our campus to work with teachers from across northern Louisiana to help better engage more of students in STEM," said Hisham Hegab, dean of Tech's COES. "It is one more way we are helping to better prepare our K-12 students to become successful, productive citizens."
The funded projects include these:
"Curriculum Connections: Content ⇒Pedagogy ⇒Assessment ⇒Teach Project"
"Making Makerspaces Work for the PreK-2 Audience"
"STEAM Professional Development for Afterschool Learning"
The professional development initiatives are under the direction of Lynn Clark, Ben Gramman, Leland Weiss, Kim Kimbell-Lopez, Lori King, Carrice Cummins, Libby Manning, Lindsey Keith-Vincent, Lynne Nielsen, Julie Holmes, Mr. Andrew Ganacheau, Chris Campbell, Laura Bostick, Heath Tims, Laura Chestnut, Amy Clancy, Kyle Prather, Tom Bishop, Erica Murray, Mary Caldorera-Moore, Miguel Gates, Jerry Tobacyck, Katie Evans, Glenn Larson, Diane Madden, Elena Lvova, Ronnia Williamson, and Erica Jones.
"The College of Education at Louisiana Tech is a state and national leader in developing the next generation of teaching talent and enhancing the skills of today's teachers," said Davy Norris, chief innovation and research officer at Tech. "This initiative is an excellent example of that leadership."
COE dean Don Schillinger said he was "thankful to the Board of Regents and LaSIP for providing funding to establish and implement these powerful collaborative ventures with our colleagues from the various colleges of the University and partnering school systems. The positive impact on our University faculty and the students and teachers of Louisiana should be significant for years to come.
Summer Institutes for each of the projects occurred in the month of July. Through these collaborations, more than 80 classroom educators of students of grades PK-5 were directly served. Participating educators were from Lincoln Parish, Monroe City, Union Parish, Ouachita Parish, and Morehouse Parish.
"Lincoln Parish Schools' partnership with Louisiana Tech University provides our teachers with valuable access to enriching professional development opportunities," said Lincoln Parish schools superintendent Mike Milstead. "Our students benefit greatly when the University opens its doors to share expertise and resources with our teachers. We look forward to further collaboration on projects like these that expand access to innovative learning experiences for all Lincoln Parish students."
Each project will continue through the academic year and include follow-up meetings, graduate coursework through the Office of Professional Education Outreach in the College of Education, and site visits from project teams to the classrooms of participating educators. Participating educators also received stipends for their professional engagement and a plethora of materials for their classrooms and students.
"We in SciTEC and in the Office of Outreach and External Funding in the College of Education at Louisiana Tech University find great value in collaborating with progressive partner district educators, faculty, and community stakeholders," said SciTEC director Lindsey Keith-Vincent. "We are appreciative of the funding from the Louisiana Board of Regents and to the selection panel as well as LaSIP program officer Bryan Jones for finding value in the work proposed by the outstanding teams. Most of all, we are grateful for the educators who have worked tirelessly with our faculty and staff to make these projects possible and impactful."
— To learn more about these and similar initiatives, email Keith-Vincent at lbkv@latech.edu.