Tech ranks 35th on top online MBA programs list, 17th on most affordable online bachelor's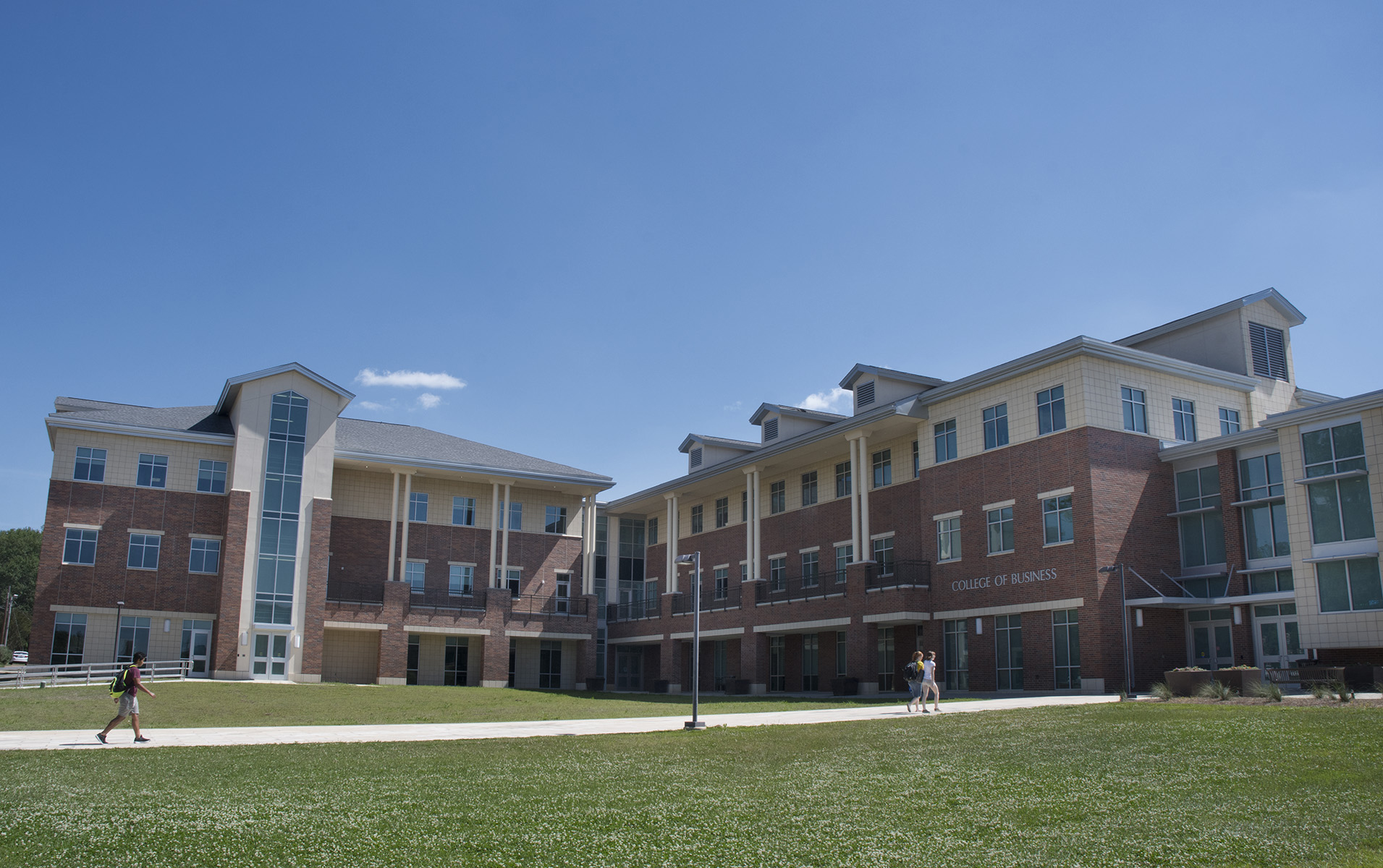 Louisiana Tech is ranked No. 35 on the list of The Top 50 Online MBA Programs released by and published in "Online MBA Today," and Tech has been named the 17th Most Affordable Online Bachelor's Degree Program by AffordableColleges.com.
A comprehensive guide to the top MBA online programs, "Online MBA Today" obtained and evaluated more than 440 online and hybrid MBA programs, then weighed and averaged data from four categories – estimated tuition cost, accreditation, PayScale's early career salary list, and prestige – to order its rankings.
Louisiana Tech's College of Business offers a professional online Master of Business Administration that is one of the most affordable AACSB accredited online MBAs in the country. An average early career salary of $55,000 is a strong return on the investment in the degree. Core courses within this 100-percent online MBA include Accounting Analysis for Decision Making, Financial Management, Information Resource Management, Marketing management, Contemporary Management, Managerial Economics, and Global Perspectives in Management.
"We are honored to once again to be recognized for the exceptional return on investment a Louisiana Tech University MBA provides its graduates," said COB dean Christopher Martin. "The professional online MBA is one of four outstanding MBA programs in our portfolio that are designed to meet our students' personal and career needs, including our Traditional MBA in Ruston, The Weekend Executive MBA in Shreveport, and the Hybrid MBA Program delivered onsite at CSRA in Bossier."
"Louisiana Tech's online MBA offers tremendous value and can be completed within a year," said Douglas Amyx, associate dean of the COB's graduate programs.
Through market-responsive academic programs and impactful teaching and scholarship, Tech's College of Business graduates business and academic leaders who are innovative, entrepreneurially minded, and analytically and technologically skilled for a globally competitive marketplace.
To learn more and view the entire rankings, visit
Online MBA Today
.
Concerning the ranking from AffordableColleges.com, Tech has worked to operate at the lowest unit cost in the country as the state has suffered the largest disinvestment of public dollars in the nation during the past decade. But the value of a bachelor's degree has never been higher: During the past quarter-century, the share of good jobs going to workers without a bachelor's degree fell from 60 percent to 45 percent. Tech's average tuition cost is $6,400, six percent less expensive than the national average for four-year public school tuition and 48 percent less expensive than the average Louisiana tuition.
For more information and the complete rankings, visit the rankings at
AffordableColleges.com
.
— Teddy Allen,
teddy@latech.edu