Associate professor Ker recognized for contributions in industrial engineering and online education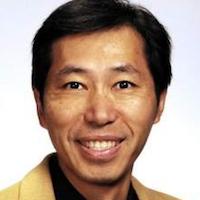 Louisiana Tech associate professor of industrial engineering and program chair Jun-Ing Ker is featured in a recent post of "Online Engineering Professors in Louisiana," a list comprised of some the outstanding professors the site recognizes for their contributions to academia and to the rise of online education.
Ker has supervised more than 80 senior and graduate design projects during his tenure at the University, and his broad research interests cover machine vision technologies, quality engineering, and lean-six sigma applications in manufacturing and service industries, among others.
He was the recipient of the 2011 Outstanding Team Teaching Award from the College of Engineering and Science, as well as the 2013 Outstanding Faculty Recognition Award from the Institute of Industrial Engineers for the Southeast Region.
For more information, contact Barry Franklin, chief editor/owner at OnlineEngineeringPrograms.com at
barry@sechelonline.com
.