Louisiana Tech reaches record enrollment, all-time high ACT scores for first-time freshmen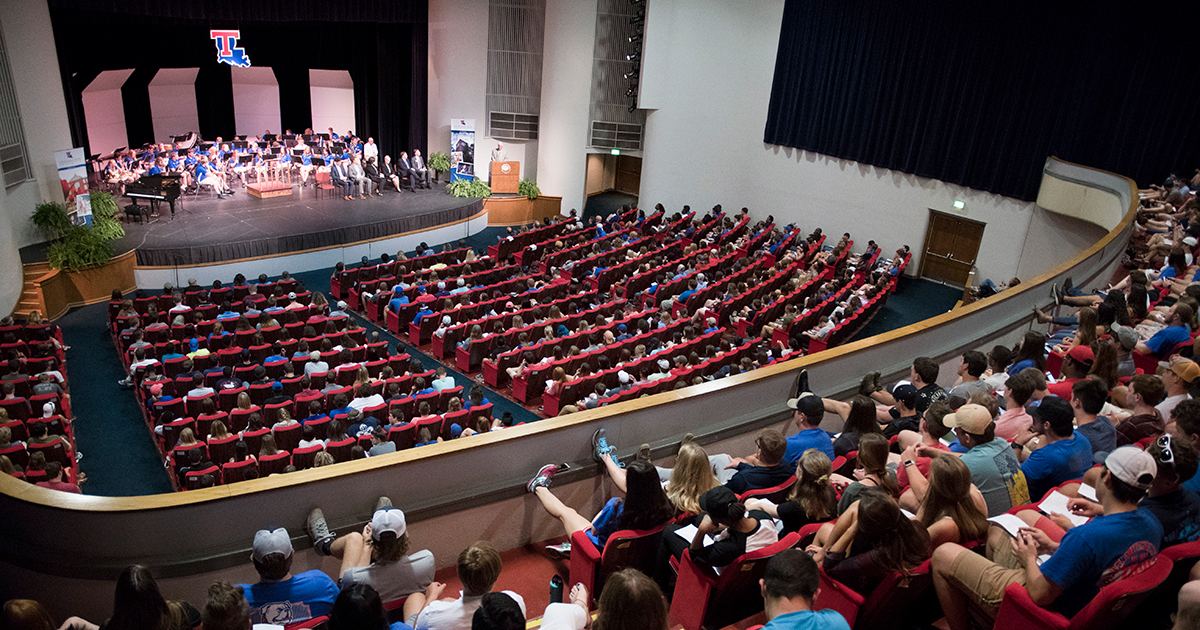 Louisiana Tech University has enrolled more students this fall than at any other time in its history and has achieved a 16.9 percent increase in enrollment – from 11,014 to the current record of 12,873 – since Fall of 2013.
The average ACT score of 24.71 for first-time freshmen is also a University record; 125 of those incoming students earned an ACT score of 32 or higher and meet the qualifications for Presidential Scholar or National Merit Scholar designation.
Also according to its Fall 2017 headcount announced Wednesday, enrollment of students pursuing a master's degree increased by 10 percent this fall. Doctoral student enrollment increased by more than 4 percent this fall, a reflection of the institution's strong commitment to research and graduate education.
At the college level, Louisiana Tech's College of Education had the largest overall enrollment increase with 86 new students. The College of Engineering and Science has the largest total enrollment with 2,966 students.
These record enrollments follow last week's release of U.S. News & World Report's 2018 Best Colleges list. For the seventh consecutive year, Louisiana Tech was listed in the report's highest tier of "National Universities." Louisiana Tech is one of only two public institutions in the state to achieve the prestigious ranking.