Debate Team wins in season-opening tournament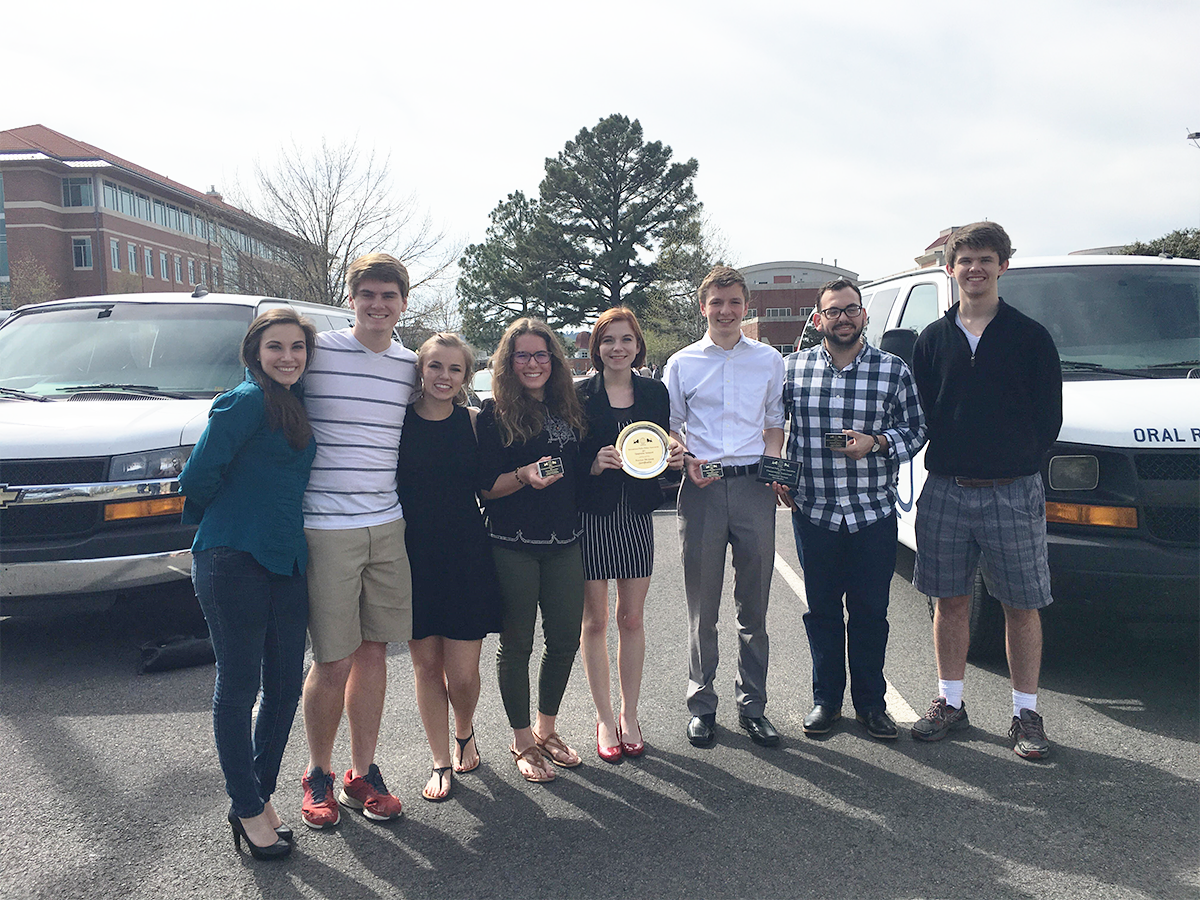 The Louisiana Tech Debate Team returned to Ruston with a first place in the varsity division and a second place in overall percentage wins in the season-opening tournament at the University of Arkansas-Monticello.
Junior accounting major Nate Foster was the varsity division champion; he won four elimination rounds and lost only two ballots throughout the weekend tournament.
Maura Yeagle, sophomore communication major, and Charlie McBride, sophomore computer science major, had stellar performances breaking into the elimination round. Rachel Maxwell, senior communication major, won fourth-place speaker. No one on the team had a losing record for the entire tournament and team captain Nick Smith, senior political science major, said the team's performance highlights the students' dedication and talent.
"We worked throughout the spring quarter and all summer to improve and make Louisiana Tech proud," Smith said. "It was a great start to the debate season, and I can't wait to see all of the success the team will have the rest of the season."
The team will host the next debate tournament this weekend, October 14-15, in Tolliver Hall.
For more information, contact debate coach Megan Smith at
megan@latech.edu
.