Debate Team First in 'Tech'R'Treat'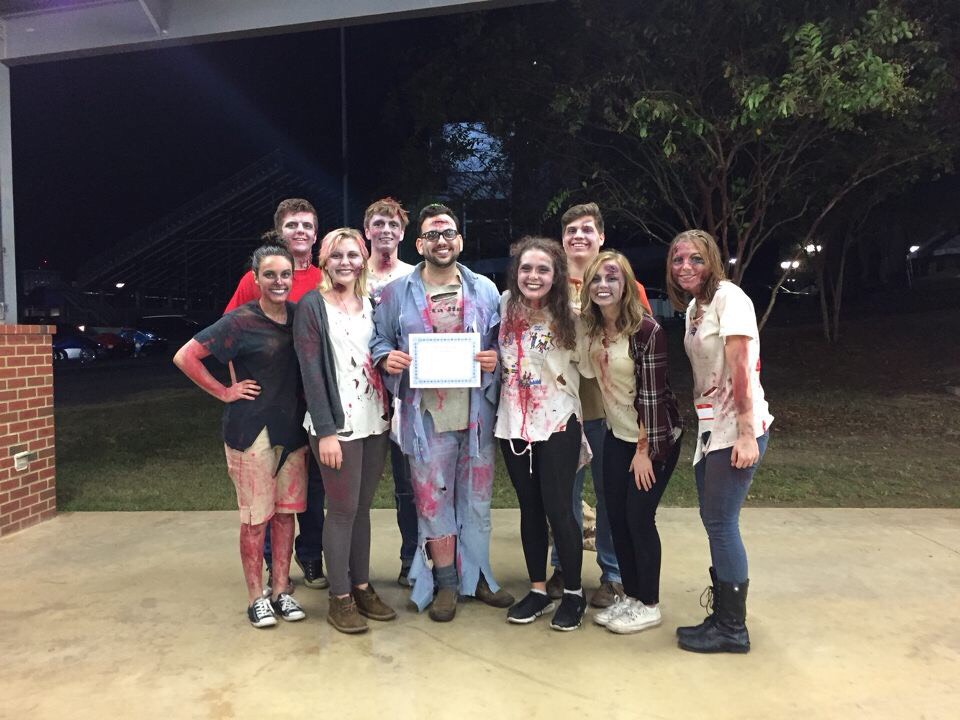 The Louisiana Tech University debate team took first place in the "Tech'R'Treat" trunk decorations and costumes event sponsored by the Union Board.
The team's theme was "The Walking Dead-baters," a takeoff of the popular television show The Walking Dead. Maura Yeagle, sophomore communication major, said the event "allowed us to work as a team in a non-debate setting where we had fun and an opportunity to raise funds to go to the national tournament. We also enjoyed interacting with the kids in our Ruston community." The team is raising funds to travel to the 2018 National International Public Debate Association Debate Competition in Spokane, Wash.
October 27-29, the team traveled to the Red River Classic Tournament at Louisiana State University in Shreveport to compete. Seth McReynolds, junior mechanical engineering major, was a quarterfinalist; Leah Hanna, sophomore political science major, was a quarterfinalist; Nick Smith, senior political science major, was a fourth-place speaker.
The team will travel to East Texas Baptist University November 10-11 for their third tournament this season. If you would like more information, contact debate coach Megan Smith at
megan@latech.edu
.