"Living Dead in Denmark" Cast Announced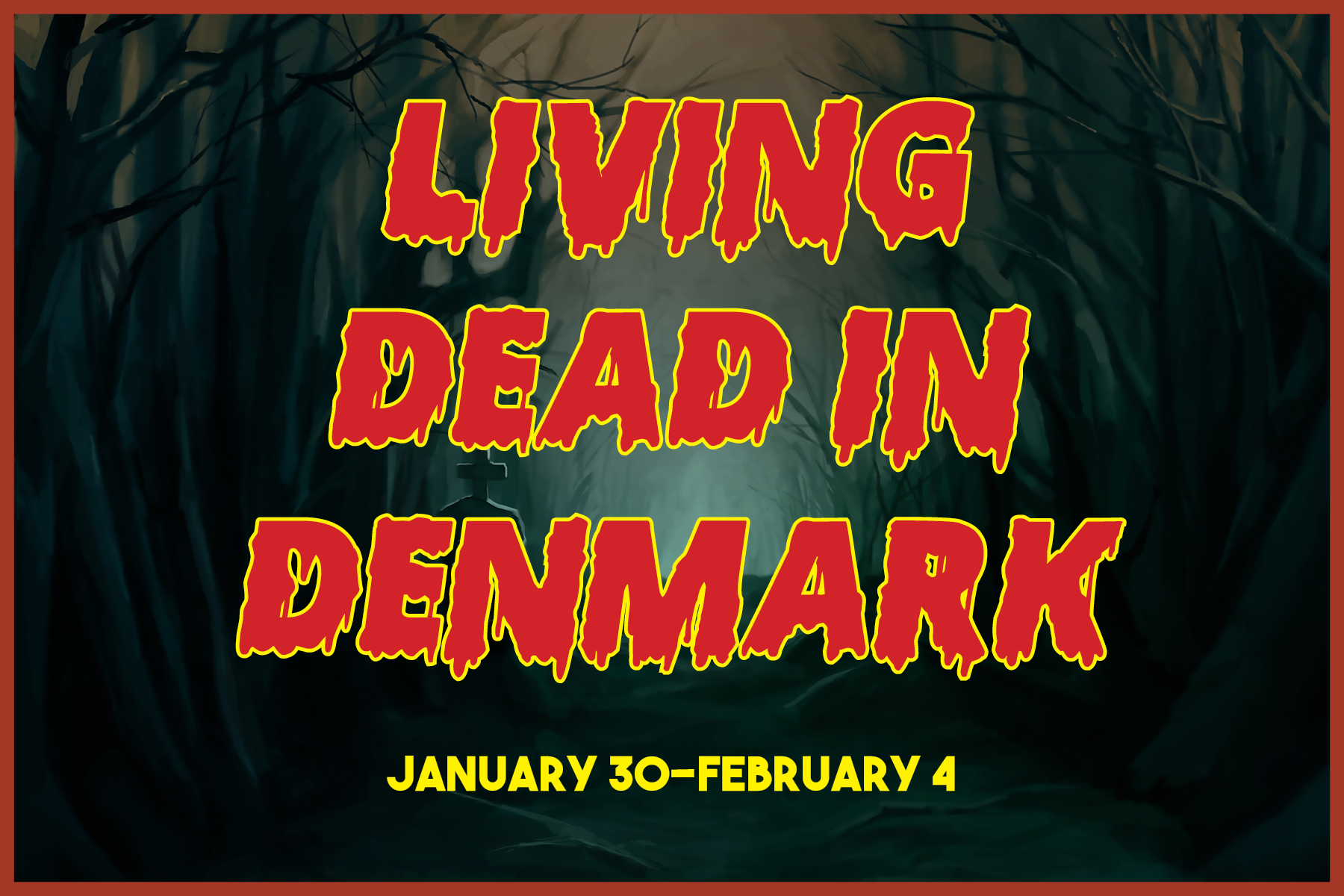 The Louisiana Tech University Department of Theatre has announced its 12 member cast for its second production of the quirky, daring, and classic 2017-18 season, "Living Dead in Denmark," directed by Mark D. Guinn.
The cast will transform Arthur W. Stone Theatre into a world of magic, where Shakespearean heroines unite to fight. . . Zombies! This heart-pounding, sword-swinging action adventure takes place in a world where the dead are rising. Why? All to find love in a world riddled with death, destruction, and deceit. What would you do to reclaim your lost love?
The cast:
Olivia Willcox as Ophelia (Bossier City)
Lyndsay Manson as Juliet (Haslett, Mich.)
Samantha Lancaster as Lady Macbeth (Boise, Idaho)
David Miller as Fortinbras (Lawrence, Kan.)
Collin Cagle as Hamlet (Covington)
Quan Sam Sun as Horatio (Ningbo, Zhejiang, China)
Kaitlin Riley as Titania (Waco, Texas)
Brittany Butler as Puck (Jackson, Miss.)
Bethany Rachel Weed as The Witch (Clarksville, Ark.)
Travis Fontenot as Rosencrantz (Ville Platte)
Adam Seth Thompson as Caliban (Columbia)
Colton Askew as Swing (Gladewater, Texas)
When the dead walk. . . You run!
"
Living Dead in Denmark
"
 is an action-adventure/horror story with William Shakespeare's Lady Macbeth, Juliet, Horatio
,
and the very angry Ophelia fighting the zombie lord's hordes of undead. What happens when the formidable zombie army tries to take over the world and destroy the land of the living? The fate of humanity rests in the hands of Shakespeare's leading ladies as a clash of the undead titans ensues. Come join us for an action-adventure, martial arts spectacular, sword slinging zombie feast.
Show: "Living Dead in Denmark"
Performances: Jan. 30-Feb. 3 at 7:30 p.m., and Feb. 4 at 2 p.m.
Where: Arthur W. Stone Theatre in Tech's Howard Center for the Performing Arts
For more information, call the Tech Theatre office at (318) 257-2930
To discover more about Tech's Department of Theatre, please visit
LATechUniversityTheatre.com
, like
facebook.com/LATechTheatre
, and follow @LATechTheatre on
Twitter
and
Instagram
.