'New Frontiers' series continues Dec. 11 with stem cell presentation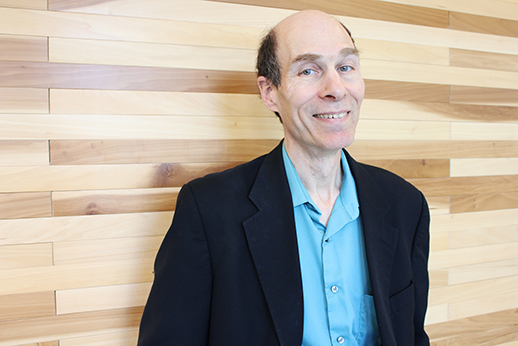 Louisiana Tech's "New Frontiers in Biomedical Research Series" continues Monday, Dec. 11, with a presentation from Jeff Gimble, co-founder and chief scientific officer of LaCell, a New Orleans-based company that provides researchers and the biotechnology community high quality adult stem cells and reagents.
Presentation:
"Adipose-Derived Cells in Regenerative Medicine"
Monday, Dec. 11, 3:30 p.m., University Hall; reception to follow.
The lecture is open to the public; members of the community are encouraged to attend.
Gimble's visit sponsored by Louisiana Tech University Office of the President.
Gimble earned his bachelor's in biology from Dartmouth College and his master's, Ph.D., and M.D. from Yale University. He has published more than 250 peer-reviewed manuscripts on the isolation, characterization, and clinical application of adult stem cells, with a specific focus on adipose-derived stem cells, during his 30-plus years in the biomedical research field.
His company, LaCell, was founded in 2010 and provides critical adipose stem cell reagents to researchers around the world. The company works with their consumers to continuously improve its product and develop a research program to advance the field of tissue engineering and biomanufacturing.
This is the fifth year of the New Frontiers in Biomedical Research Seminar Series that brings internationally recognized scientists to Tech to visit with students, faculty, and staff. The series has led to new collaborations for our faculty and summer research and graduate school opportunities for our students. The series has also demonstrated the interdisciplinary nature of research and has grown to include presentations on visual communication in the form of medical illustration. The series has created an opportunity to introduce Tech and the surrounding community to faculty from other universities across the country, both to share and to enhance our resources.
– Jamie Newman, jjnewman@latech.edu, 318.257.2622