Growth, partnerships, leadership, stewardship: Louisiana Tech looks back at an eventful 2017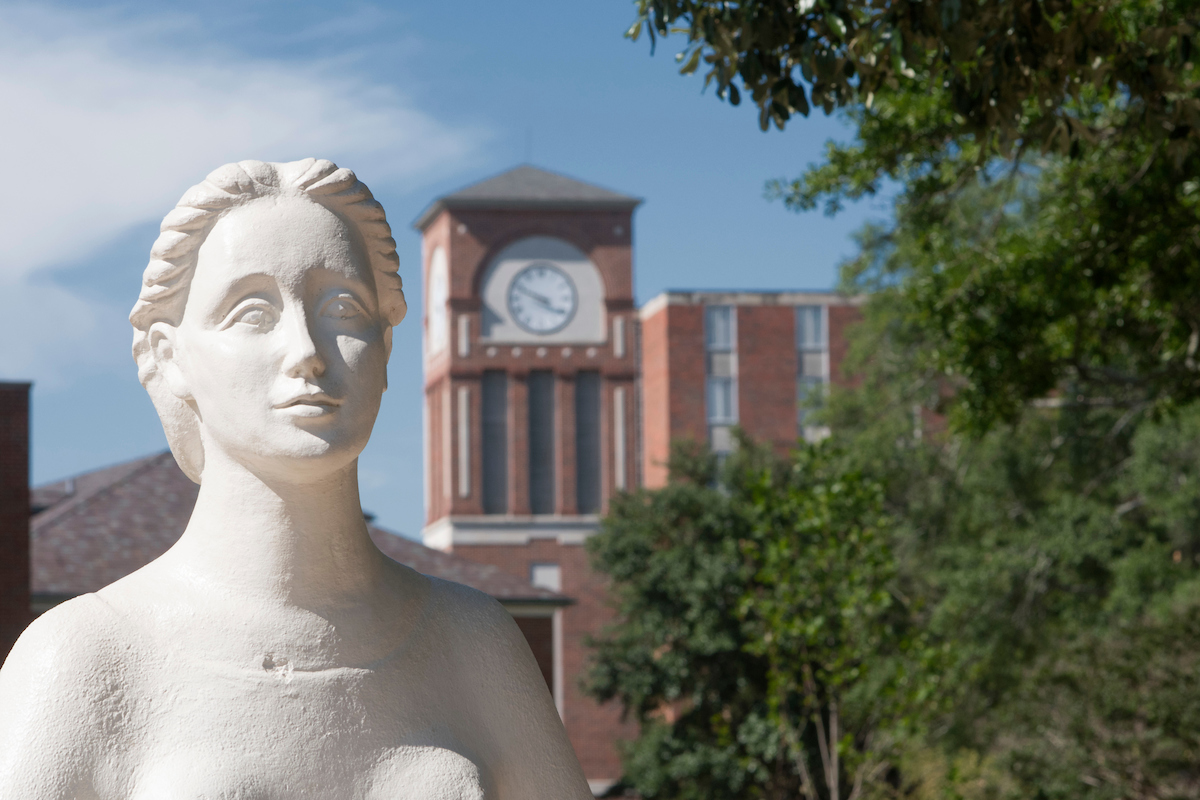 In chronological order, here are 10 of our Top Stories from another positive and record-breaking year for both Ruston and our region.
Professional Aviation Celebrates 50 Years — And A New Fleet Of Aircraft
Tech Department of Professional Aviation celebrated its 50th anniversary with a spring weekend Aviation Festival (AVFEST) and soon after, welcomed a new fleet of aircraft.
Leading In New Ventures, Entrepreneurial Endeavors, and Innovation
An array of economic and business development activities from across north Louisiana's I-20 corridor were on display at the I-20 Top 20 regional showcase during the spring at Louisiana Tech University. This annual gathering brings together community and business leaders, featured entrepreneurs and innovators, and other forward-thinking members of the community for a night of discussion and discovery.
Tier One For Seventh Consecutive Year
U.S. News & World Report ranked Louisiana Tech University in its highest tier of "National Universities" for the seventh consecutive year, according to its 2018 Best Colleges list released in September. Tech and LSU were the only two public institutions in the state to achieve a Tier One National Universities designation. Tulane University (private) also earned a Tier One National University ranking.
Tech A Pacesetter In Professional Leadership
Annually, the Louisiana Board of Regents hosts a statewide grant competition to provide professional development dollars to serve educators in classrooms throughout Louisiana. Funding is provided for innovative proposals that encourage interdisciplinary teams of university faculty and staff working in concert with partnering districts and community stakeholders to design and implement initiatives to promote academic growth and enhance the pedagogical practices of classroom teachers. Annually, Louisiana Tech fared very well in the competition.
Record Enrollment, All-Time High ACT Scores For First-Time Freshmen
Tech enrolled more students this fall than at any other time in its history and has achieved a 16.9 percent increase in enrollment — from 11,014 to the current record of 12,873 — since Fall of 2013. The average ACT score of 24.71 for first-time freshmen is also a University record; 125 of those incoming students earned an ACT score of 32 or higher and meet the qualifications for Presidential Scholar or National Merit Scholar designation.
A.E. Phillips Celebrates Centennial
A.E. Phillips, Louisiana Tech University's Laboratory School, proudly turned 100 and celebrated with events throughout the year. The celebration kicked off with a birthday party at the school during the first week of classes in August and continued with a weekend of events during Tech's Homecoming Friday and Saturday.
Both Press Box and Suites Complex And New Wing On College of Business Building Open
Tech marked in September the opening of its new press box and suites complex in Joe Aillet Stadium. In November, with a ribbon cutting and confetti, the University celebrated the already-in-use new wing of the College of Business Building.
Cyber Training Center, Academic Success Center Open In Bossier City
A ribbon-cutting ceremony at the National Cyber Research Park in Bossier City commemorated Louisiana Tech's most recent step toward delivering both greater college and career opportunities to Shreveport-Bossier, and greater cyber support and training to both the area's students and the nation's military. In a ceremony attended by Gov. John Bel Edwards, state and local dignitaries, and several members of the University's administration, the Louisiana Tech Academic Success Center (ASC) officially opened in a building the University shares with Bossier Parish Community College (BPCC). The jewel of the ASC is its Cyber Training Center, a facility designed to promote education, research, training, and discovery in a broad range of cyber technologies, techniques, and procedure
Tech Earns $3.5-plus Million Grant For Cybersecurity Initiative
One of the nation's leaders in training the next generation of professionals who will protect the country's cybersecurity threats, Tech received a grant that is expected to total $3,531,750 over five years to enhance its cybersecurity programs. The grant was awarded by the National Science Foundation and will support Tech's commitment to educating desperately needed cybersecurity professionals.
Louisiana Tech Ranked First In State For College Value
Kiplinger, the nation's most recognized publisher of business forecasts and personal finance advice, ranked Louisiana Tech University first among Louisiana's public colleges and universities in the magazine's Best College Values 2018 report released in mid-December, marking the third consecutive year that Kiplinger ranked the University first in the state. Tech is the only mid-size public university to be named a Kiplinger Best Value in the south-central region.