Tech's counseling psychology doctoral programs ranked best in state, 26th nationally
Louisiana Tech University' doctoral counseling psychology program is No. 1 in the state and No. 26 in the nation, according to rankings released by
BestCounselingDegrees.net
.
Housed in the College of Education, Tech's Ph.D. in counseling psychology emphasizes multicultural competence, research, and practicum experiences.
BestCounselingDegrees.net created the rankings by comparing a compilation of the nation's APA-sanctioned doctoral degrees, the EPPP pass rate for each program, mean time to complete the program, tuition (full time, out-of-state), and licensure percentages. Schools were ranked on EPPP pass rate, with licensure percentage and mean time to complete program used to break any ties.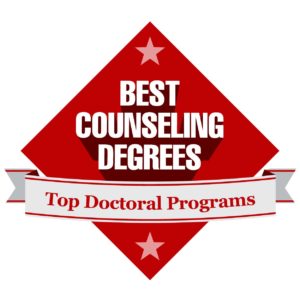 Tech earned the state's top ranking with these numbers:
EPPP pass rate: 88.89%
Licensure percentage: 78%
Mean time to complete program: 6.7 years
Counseling psychology programs look to address issues of social justice at both individual and societal levels and, through research, to affect positively the larger system. A highly valued component of counseling psychology programs is to embrace all types of diversity and enhance cultural competency in order to ensure that students leave the program with the skills to provide services to, and collaborate with, diverse populations.
Louisiana Tech enrolled a record 12,873 students for Fall Quarter. And for the seventh consecutive year, in the mid-September release of U.S. News & World Report's 2018 Best Colleges list, Tech was listed in the report's highest tier of "National Universities." Louisiana Tech is one of only two public institutions in the state to achieve the ranking.