Hood named Nursing School Administrator of the Year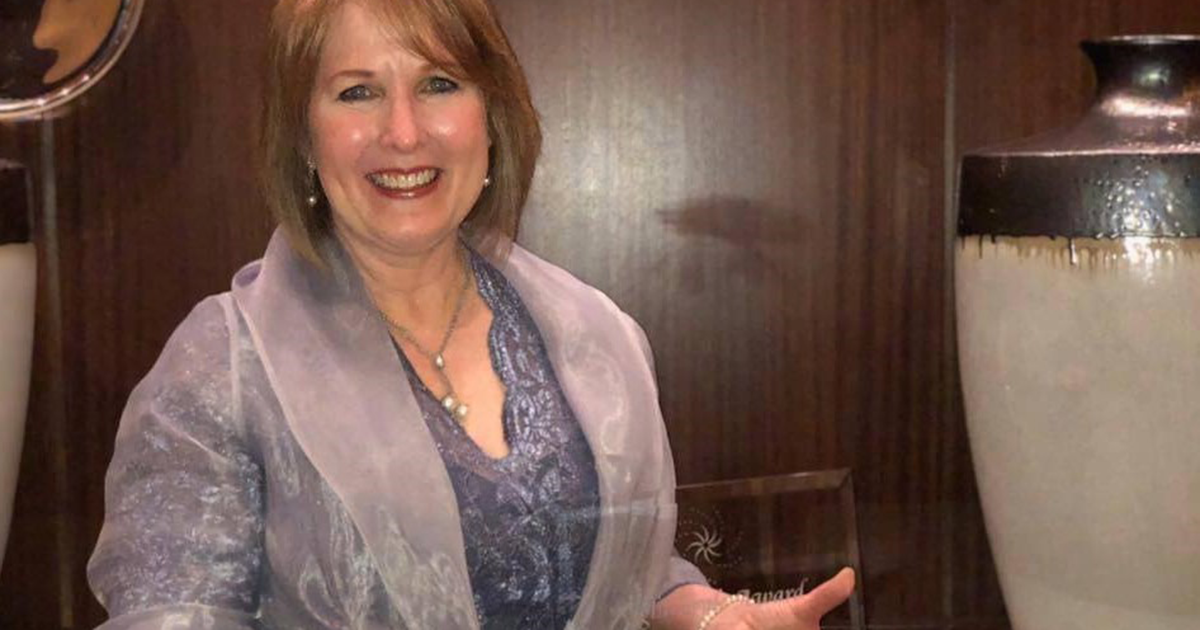 Donna Hood, the director of Louisiana Tech's highly decorated Division of Nursing and a champion of the nursing profession and its students, practitioners, and educators, was named the Nursing School Administrator of the Year at the recent Nightingale Awards Gala in Baton Rouge.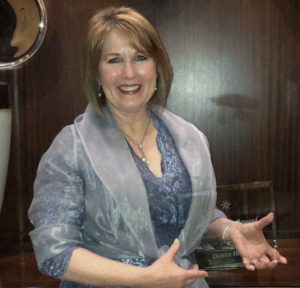 The annual event honors excellence in nursing and is presented by the Louisiana Nurses Foundation (LNF). Nominations are submitted from across Louisiana, and recipients are selected by a panel of judges from nine different states. Hood received the award from the LNF and the Louisiana State Nurses Association.
"Dr. Hood is an excellent, well-balanced faculty member, administrator, and Nursing professional who excels at promoting and supporting the Division of Nursing here at Louisiana Tech," said Gary Kennedy, dean of the College of Applied and Natural Sciences, who supported her nomination "without reservation" and praised her for her innovative leadership of and commitment to the University's award-winning nursing program.
Kennedy is not overstating the case.
Under Hood's strong vision and leadership, Tech's nursing graduates have achieved pass rates of 100 percent on the National Council Licensure Examination (NCLEX) for two of the past three years. Graduates from the program are highly recruited and have enjoyed a 100 percent job placement, typically at their first choice of application. In the past four years, the number of incoming freshmen enrolling into the program has increased by 26 percent; overall enrollment has increased by 30 percent for the same period. In recognition of outstanding and significant achievements, the nursing program has been named as Outstanding Undergraduate Nursing Program of the Year for the past two years by the LNF.
Hood has recently collaborated with the Department of Health Informatics and Information Management (HIIM) at Tech to develop a minor in health informatics specifically for Tech's Division of Nursing students. Recognizing the need to enhance the health informatics knowledge of students seeking to become registered nurses, Hood worked with HIIM faculty to develop a minor that will meet the specialized needs of nursing students.
"It's just one example of Dr. Hood's leadership and vision within the healthcare industry," Kennedy said. Here are some others:
Hood's innovative leadership has also included the development of a Nursing Ambassadors student organization that promotes the Nursing program and profession, both on and off campus.
She also started the College Diabetes Network on the Tech campus, aimed at educating and supporting all individuals on campus who have diabetes.
She has partnered with the Willis-Knighton Health System virtual hospital for simulation; Tech was the first nursing program to be part of Willis-Knighton's new interdisciplinary simulation experience with University of Louisiana-Monroe PharmD students and LSU physician assistant students.
She developed and implemented peer monitoring so students would have a structured way to help other students in mastering dosage calculations.
Hood demonstrates a strong personal and organizational commitment to lifelong learning. Currently, five Tech nursing faculty are working on doctoral degrees in nursing.
"She enables faculty to be successful at pursing advanced degrees by providing strong professional support and program innovation," Kennedy said. "Plus she provides encouragement and financial support for professional development opportunities at both the state and national levels."
This support includes travel and registration fees for state and national conferences and professional meetings, as well as support for involving faculty and students in presentations with an emphasis on innovative instruction and service learning. She hasn't stopped learning either: she recently participated in a week-long Edmund J. Safra Visiting Nursing Faculty program involving the Parkinson's Foundation, and she is involved in a current study regarding care partners in the Rock Steady Parkinson's Program.
Hood is also highly involved with clinical partners and both professional and community organizations. She is a program reviewer for the Accreditation Commission for Education in Nursing (ACEN) and typically participates in two program reviews each year. In addition, she has traveled each summer for several summers to Nicaragua as a coordinator of the Nicaragua Medical/Dental mission team, a program that also involves nursing students. A relentless promoter of the profession, she coordinated the 2017 Nurses Week Celebration.