Science Cafe series to showcase Eco-Car Program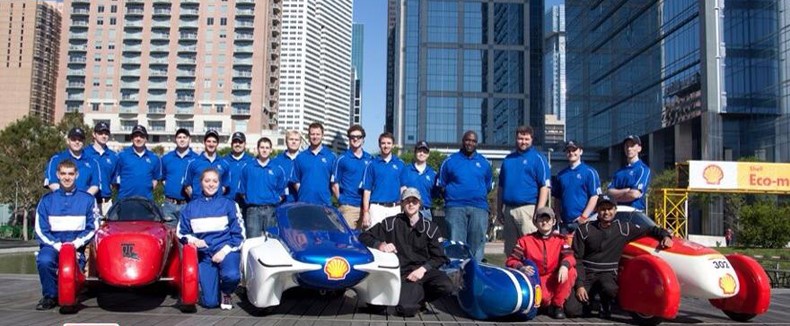 Louisiana Tech University's chapter of the Sigma Xi Scientific Research Honor Society is revving up for its final Science Café discussion of the school year, titled "Eco-Car: Training Students for the Future."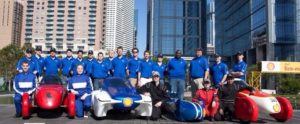 Tech's Heath Tims, associate professor of mechanical engineering and Cajun Contractors Endowed Professor, will lead the discussion at 6 p.m. March 20 in the meeting room of The Log Cabin Grill & Market, 1906 Farmerville Hwy, in Ruston. Science Café is free and open to the public. Limited appetizers will be provided and guests can purchase their own drinks and meals from the restaurant.
The Eco-Car team is a group of students and faculty working together to design competitive, fuel-efficient cars. The team hopes to win the 2018 Shell Eco-marathon Americas international competition held in April in Sonoma, Calif., an annual competition that this year will feature 150 teams from North and South America working to earn the title of "Most Energy Efficient Vehicle" in their category.
"Our team designs and builds a vehicle that averages about 400 miles per gallon," Tims, the team's advisor, said. "The car must meet street-legal qualifications and must include the same features as cars we use on the roads today."
The team is made up of students from different majors, functions as a business, and this year includes a new partnership with Tech's School of Design.
Sponsored by Sigma Xi at Tech, Science Café is a series of public "chats" with researchers held during the fall, winter and spring academic quarters that allows members of the campus and local communities an opportunity to have a conversation with a scientist about their work. Science Café seeks to promote scientific communication about the diversity of research at Tech.
For more information about mechanical engineering at Tech, visit
http://coes.latech.edu/mechanical-engineering/
.
For more information about Eco-Car, visit
http://orgs.latech.edu/ecocar/home.php
.
For more information on Science Café at Tech, contact Dr. Terri Maness at
tmaness@latech.edu
.