Engineering students attend AGC Convention, earn scholarships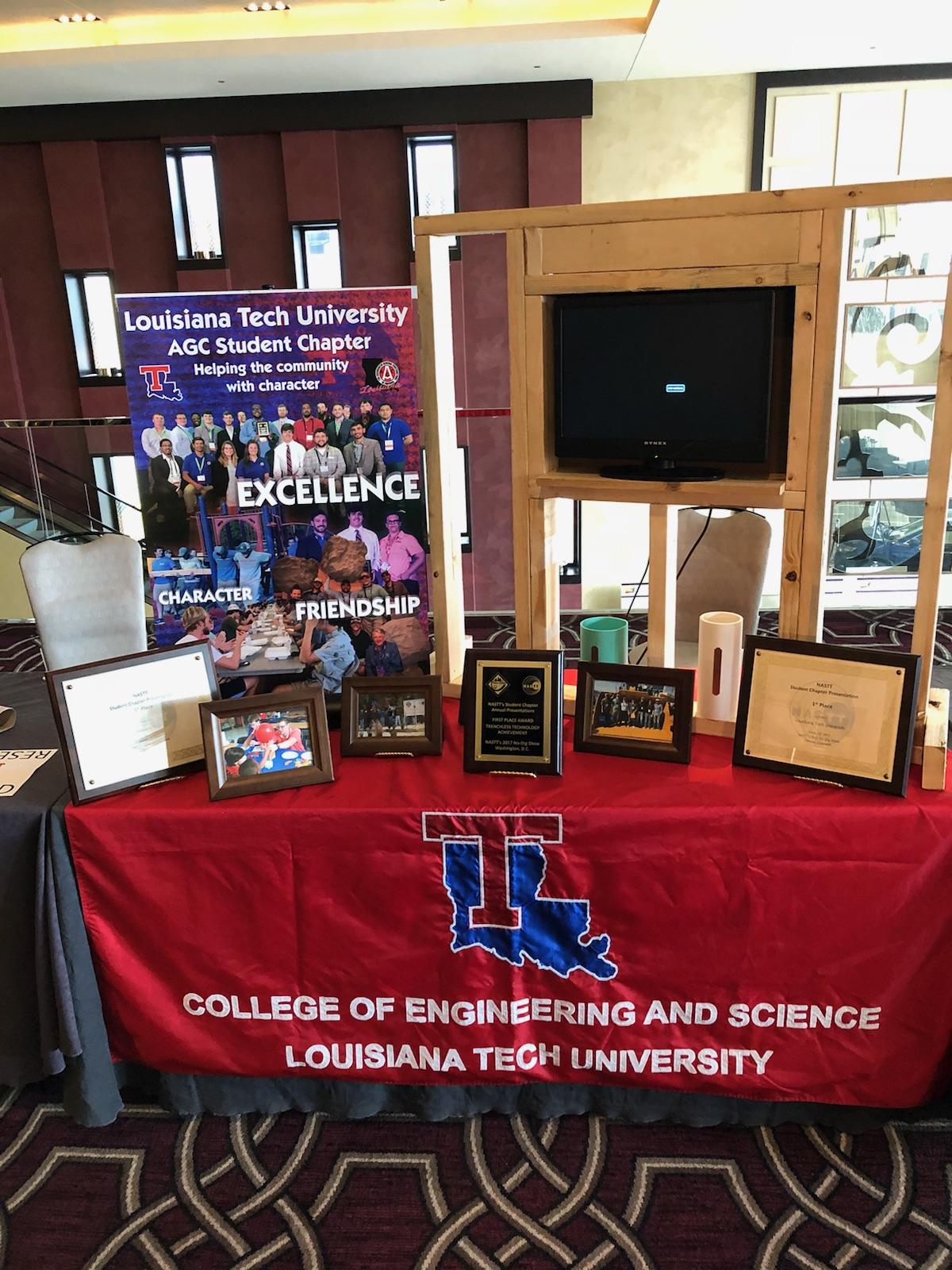 Members of the Associated General Contractors (AGC) student organization at Louisiana Tech University attended the 99th Annual AGC Convention and the 2018 AGC Equipment, Technology & Construction Solutions Expo in New Orleans.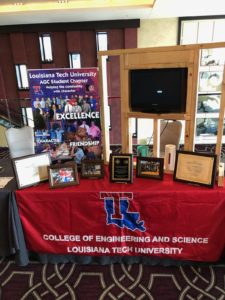 At the convention and expo, which celebrated the 100-year anniversary of the AGC of America, 28 Louisiana Tech students showcased the University's Construction Engineering Technology program at a booth, attended sessions, observed more than 100 exhibits, listened to speakers and networked with AGC professionals and approximately 300 students from across the United States.
Two Louisiana Tech students, John Kraft IV, graduate student in engineering with a concentration in civil engineering, and Jebadiah Kraft, undergraduate student in construction engineering technology, were awarded scholarships at the event.
John received a Heffner Scholarship for Graduate Students, while Jebadiah received a Contractors Educational Trust Fund Scholarship.
"The AGC is a great organization that puts on an even better convention," Jebadiah said. "Not only were many experts in the industry present, but there were many people interested in seeing us, as students, succeed."
"The AGC has given me many opportunities, including attending conventions and competitions," John added. "I have been a student member for three years, and this was my second National Convention. At conventions such as this one, we attend classes and meet professionals from across the United States, gaining a broader understanding of the field."
Tech faculty members Reginald Jeter, professional in residence for civil engineering and construction engineering technology, and Dr. Norman Pumphrey, associate professor of civil engineering and construction engineering technology and program chair of construction engineering technology were on hand as students accepted awards and learned more about the construction field.
"Our student chapter of AGC was one of ten that had the chance to showcase a university program," Jeter said. "They did a fantastic job of presenting and promoting the Louisiana Tech University Construction Engineering Technology program."