COES honors Louisiana high school students, educator for computing accomplishments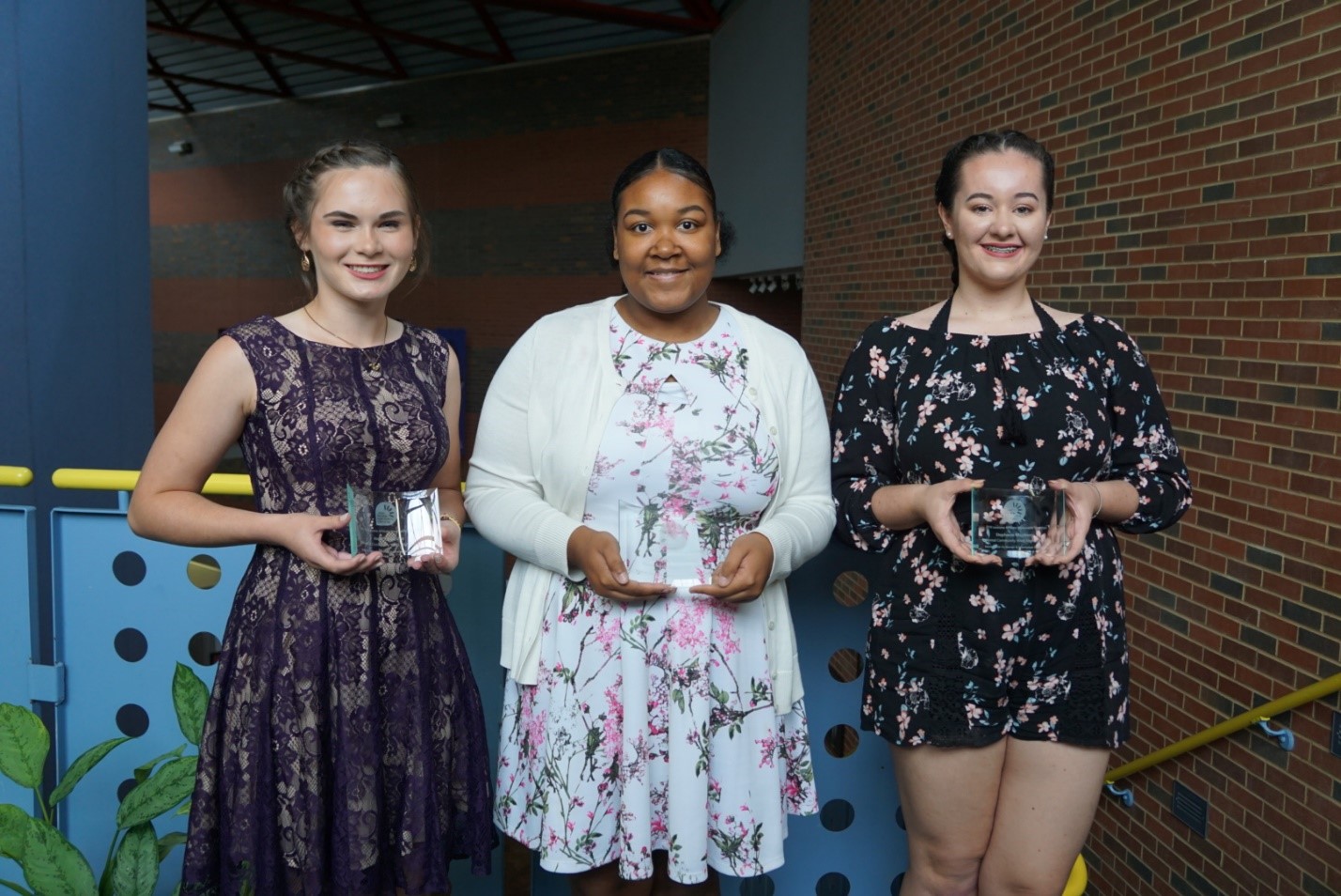 April 13, the College of Engineering and Science at Louisiana Tech University recognized six Louisiana high school students and one teacher for its Sixth Annual National Center for Women & Information Technology (NCWIT) Awards Ceremony.
The ceremony, held at the Louisiana Institute for Micromanufacturing, honored students with exceptional computing skills. Students receiving awards were:
Lyndsey Bromfield, Iberville Math, Science, and Arts Academy – East
Joshi Ishwari, Baton Rouge High School
Ziying He, Baton Rouge Magnet High School (National Honorable Mention)
Deepti Vaidyanathan, Baton Rouge High School (National Honorable Mention)
Anna VandeVen, Tensas Academy (Honorable Mention)
Stephanie Mayberry, Destrehan High School (Honorable Mention)
The educator award went to Rebecca Nguyen who teaches at Iberville Math, Science, and Arts Academy – East.
The NCWIT Aspirations in Computing (AiC) provides a long-term community for female technologists, from K-12 through higher education and beyond, encouraging persistence in computing through continuous engagement at each pivotal stage of their educational and professional development. Thousands of technically inclined girls and women are offered opportunities to learn through computing-related activities, network at virtual and in-person meetings, receive visibility for technical achievements and grow leadership and entrepreneurial skills by leading computing outreach programs in their local communities. Additionally, they gain exclusive access to scholarships, internships and job opportunities.
All of these perks are made possible by NCWIT Alliance members, AiC peers in the network and adult influencers who serve as volunteers and mentors. This collective investment is making a considerable and sustainable impact on future technology and innovation by increasing women's meaningful participation. The NCWIT Award for Aspirations in Computing builds a talent pool for the growing technical workforce and helps academic and corporate organizations celebrate diversity in computing by honoring young women at the high school level for their computing-related achievements and interests. Award recipients are selected based on their aptitude and aspirations in technology and computing, leadership ability, academic history and plan for post-secondary education.
The Aspirations in Computing Educator Award identifies outstanding educators who play a pivotal role in encouraging young women to explore their interest in computing and technology, and recognizes these educators for their efforts to promote gender equity in computing. Over the past four years, more than 160 educators have been recognized and have received more than $150,000 in professional development funding to improve their computing education skills.