Percussion Ensemble to perform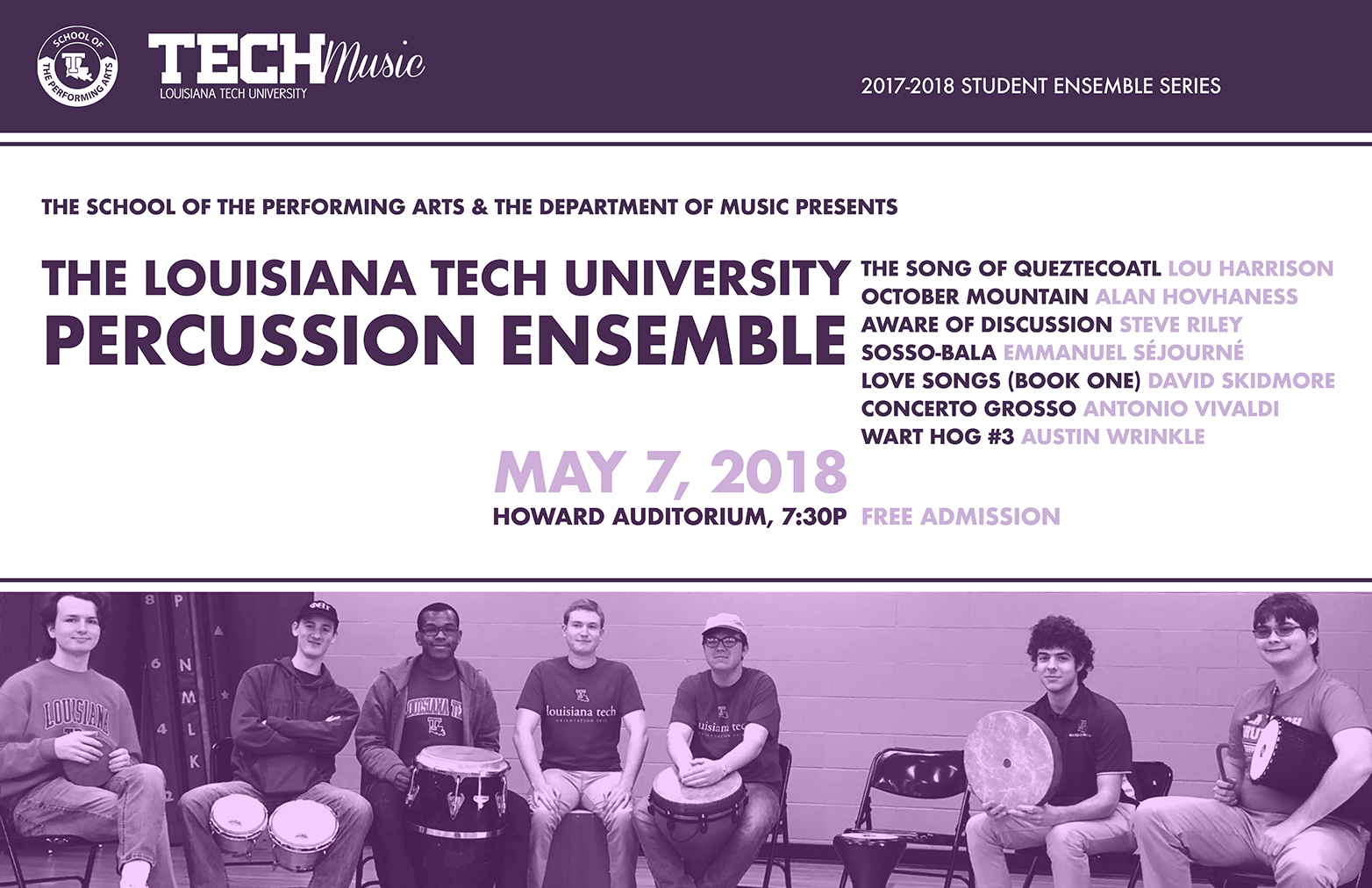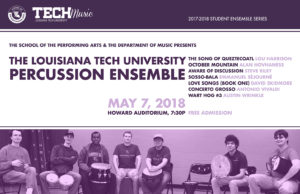 The Louisiana Tech University Percussion Ensemble will present its final concert of the year at 7:30 p.m. Monday, May 7  in Howard Auditorium.
"In selecting the program for this particular concert, a primary goal was to include a variety of styles," remarked ensemble director, Gregory Lyons. One piece was first published in 1711 by Antonio Vivaldi, the well-known Baroque composer. His
Concerto Grosso
Op. 3, No. 8 is scored for two violins, cello and strings, but was later transcribed by Johann Sebastian Bach for organ and will be performed by the ensemble on several marimbas. Lou Harrison's
The Song of Queztecoatl
was inspired by Eastern traditions and requires a combination of non-pitched instruments including brake drums, cowbells, temple blocks, toms, and gongs. Also featured will be French composer Emmanuel Séjourné's
Sosso-bala
, a groove-based octet named after the African balafon. Austin Wrinkle's
Wart Hog #3 
will involve all sixteen members of the ensemble performing on hand percussion instruments such as the kanjira (South India), cajón (South America), tar (North Africa), djembe (West Africa), doumbek (Middle East), and conga (Cuba).
Admission to the concert is free. For additional information, contact Dr. Lyons at glyons@latech.edu or 318.257.5470.