Engineering and science doctoral student earns selective NIMS fellowship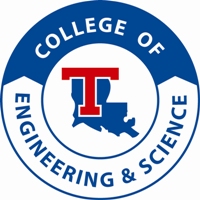 Yusuf Darrat, doctoral student in molecular science and nanotechnology at Louisiana Tech University, has earned a National Institute for Materials Science (NIMS) Internship Program Fellowship.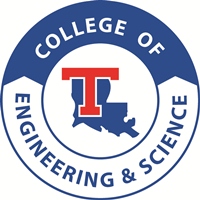 Admission to the summer research program is highly selective, and competition includes applicants from around the world. Darrat's contribution to collaborative research on the formation of metal clusters in halloysite clay nanotubes that was published in the high-impact factor journal, 
Science and Technology of Advanced Materials
, with Dr. Katsuhiko Ariga and six other authors helped him earn the grant.
As an intern, Darrat will spend much of the summer performing research with Ariga, principal investigator for the International Center for Materials Nanoarchitectonics and group leader for the Supermolecules Group within the center, in Tsukuba, Japan.
The research will complement Darrat's current projects in the field of nanotechnology and materials science, in which he is researching making lithium sulfur batteries efficient enough to replace oil and gas and engineering catalytic nanomaterials to more efficiently manufacture chemicals.
Dr. Yuri Lvov, Darrat's faculty advisor and professor of chemistry, nanosystems engineering and physics with the Louisiana Tech Institute for Micromanufacturing, says that Darrat will be performing research at one of the top institutes in the world.
"NIMS is the number one research institute in the world for materials and has an annual budget of $215 million and 1,600 permanent staff, plus roughly one thousand postdocs and doctoral students," he said. "While there, Yusuf will have a unique opportunity to work on a nanoarchitecture project on designing core-shell metal-ceramic nanotube systems for advanced catalysis and batteries."
"I applied to the National Institute for Materials Science in Japan (NIMS) because I aspired to work in the most advanced institute in this field in order to further develop my skills and to work side-by-side with the best in the world," Darrat added. "I feel that it is the only way to become a leader in materials science and nanotechnology, in order to more effectively achieve my dream, which is to use science and technology to make the world a better place.
"I am grateful for the mentorship of Dr. Yuri Lvov as well as the support of various faculty and staff here at Louisiana Tech. I wouldn't have been able to achieve this without the help and support of my family, my research group and Louisiana Tech as a whole."