John Allen, '73, honored with Tower Medallion
John Allen, a 1973 business graduate, member of the Southland Conference track and field champions that spring and Louisiana Tech University's Alumnus of the Year in 2012, will become the University's newest Tower Medallion recipient when he is inducted into Tech's Hall of Distinguished Alumni at the Spring Commencement Ceremony at 10 a.m. Saturday, May 19 at Thomas Assembly Center.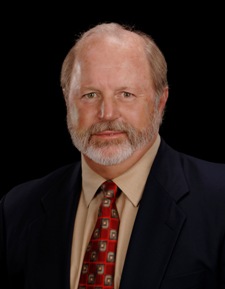 The College of Applied and Natural Sciences, the College of Business, and the College of Engineering and Science will celebrate commencement at 10 a.m.; the College of Education and College of Liberal Arts will award its degrees at 5 p.m.
"Everyone at Louisiana Tech knows John and that we can depend on his support and friendship," said President Dr. Les Guice. "He has established a record of exceptional achievement, service to the campus community and beyond, and a record of humanitarian involvement. We are so proud of everything he has done for and with our University."
Allen has worked in the pipeline business for nearly 40 years. After serving as president for a pipeline construction company in Houston for 17 years, Allen retired and returned to north Louisiana. In 1999, he set up a new company — Pipeline Constructors, which is based in Houston but is run out of north Louisiana. His expertise is often sought out when companies encounter pipeline planning and construction challenges.
Allen also played a major role in the planning and construction of the Argent Pavilion outside of Joe Aillet Stadium.  The West Monroe native is also a University Foundation Board member and served as president of the U.S. Pipeline Contractors Association in 2013 and has been a member of the board of directors for that association as well.
Allen has often said that his Tech experience and throwing the javelin for legendary Tech coach Jim Mize and following his "quiet and strong example" taught him about "'stickability' and perseverance."
He's demonstrated both in his dedication to Tech. But for the Tower Medallion, he said, "I look at those people on those (Marbury Alumni Center) plaques, and I'm the low achiever on that deal," he said. "When they told me about this, it caught me so off guard…I was shocked."
A two-time president of the Tech Alumni Association Board and member of the University Foundation Board, Allen has quietly made an impact in many areas of the school, especially in the College of Business and in athletics, both in his philanthropic support of facilities and in his encouragement of faculty, staff, and administration — and mostly of student-athletes.
"John Allen leads by setting a great example for members of the campus community," said Brooks Hull, Vice President for University Advancement. "He is generous with his time, his talent, and his support of Louisiana Tech, and we are so proud to honor him with the Tower Medallion in this spring's commencement ceremonies."
His youngest daughter, Juliann, is in the second year of her Doctor of Business Administration program in Tech's College of Business and will teach at the University this fall. And on May 19, after he's awarded the Tower Medallion, he'll watch his son Chance graduate with a double major in business and foreign languages.
"It's a big day," he said, "and I guess I'll spend a good bit of it still stumbling around trying to understand how they decided to pick me."