Student selected as 2018 Louisiana Distinguished Civil Engineering Senior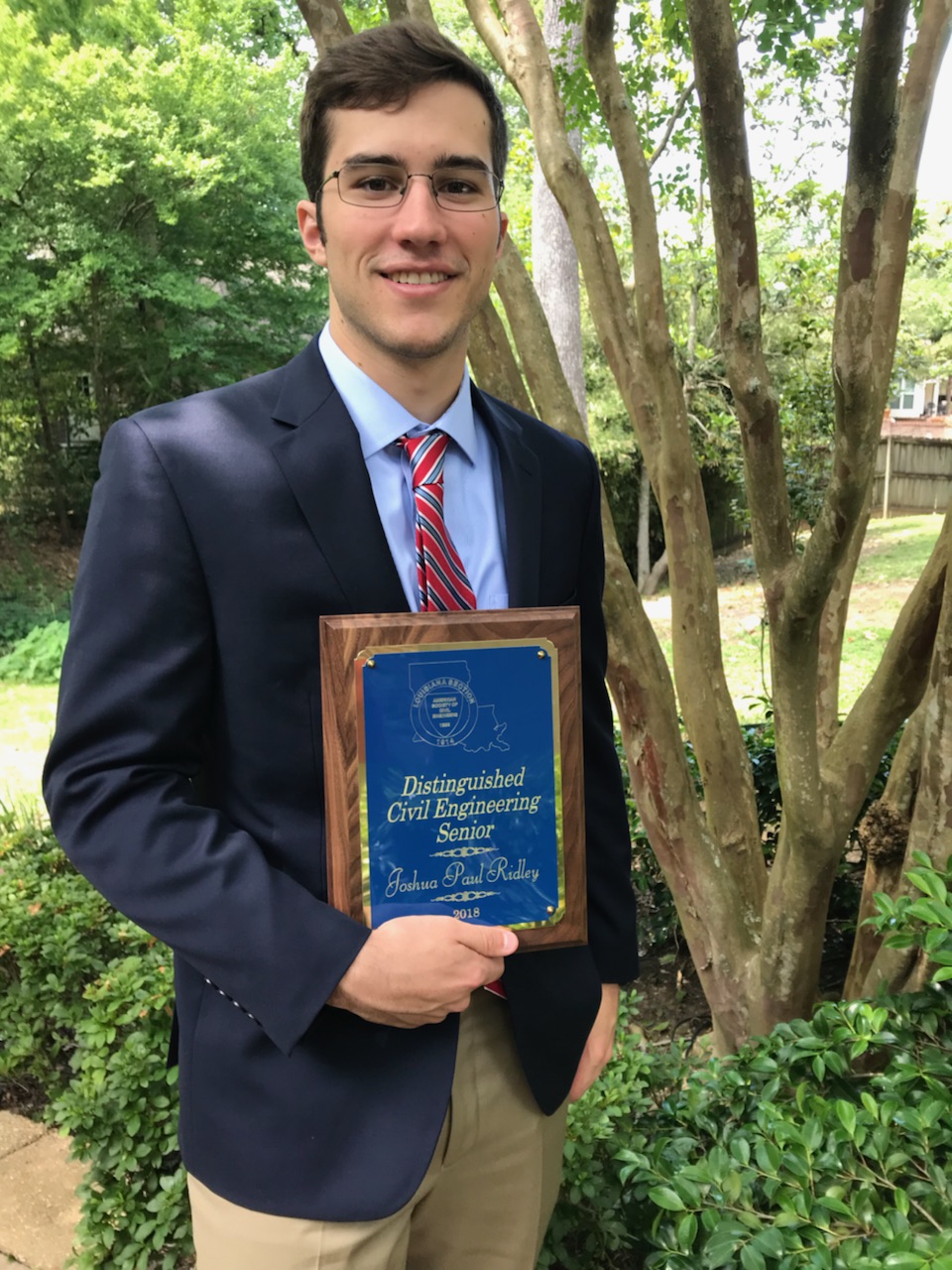 Civil Engineering student Josh Ridley has been selected as a 2018 American Society of Civil Engineers (ASCE) Louisiana Section Distinguished Civil Engineering Senior Student Award.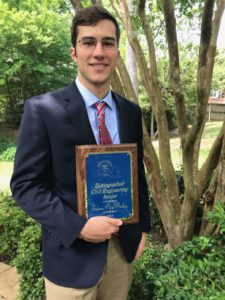 As part of his award, Ridley attended the Louisiana Section Spring Conference Awards Luncheon in Baton Rouge, where he participated in workshop sessions and received a plaque, a small nameplate for the Louisiana Tech ASCE Student Chapter Perpetual Plaque and a $500 honorarium.
Ridley's advisor, Dr. Sanjay Tewari, assistant professor of civil engineering and construction engineering technology, recommended him for the award based on his commitment and excellence in academia and outreach.
"I nominated Josh based on his involvement and leadership with our student chapter and his overall academic standing with in our Civil Engineering program," Tewari said.
Ridley says that student organizations and faculty support within the College of Engineering and Science have helped guide him toward success.
"The Civil Engineering program here has provided me with every opportunity I would've thought I needed in college and then some I didn't know I would need," he said. "Tech provides a strong foundation in the fundamentals of engineering starting freshmen year, which makes it easier to break down more technical material when it's presented. Between group projects and my involvement in ASCE I feel like I've picked up a pretty good sense of what it takes to work with a team to achieve a common goal."
Ridley has been a member of the Louisiana Tech ASCE Concrete Canoe team for three years and has spent the past two years in leadership within the organization, including as the Concrete Canoe Captain in his senior year and as a Construction Captain, responsible for building the boat, during his junior year.