Ddon Nguyen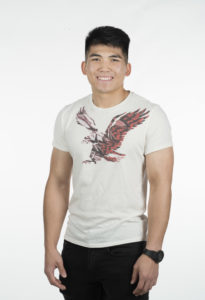 A native of Haughton, sophomore Ddon Nguyen is majoring in Business Economics at Louisiana Tech University. He chose his major because of the positive influence of the professors in Louisiana Tech's College of Business.
Business economists can be found doing a variety of work for both governmental agencies and private organizations, including statistical and general research, pricing and marketing, financial analysis, forecasting business conditions, and economic regulation.
"I chose Tech because it was affordable and gave me the best chance to succeed," Nguyen said. When he graduates, the member of Air Force ROTC plans to commission in the Air Force as a 2nd lieutenant.
The Business Economics program at Louisiana Tech provides an intensive study of economics and business-related subjects. Graduates have a unique mix of analytical and applied business skills that are well suited for upper-level management and public service positions.
Students in Business Economics are well prepared for graduate and professional study, including master's degrees in public administration or business administration or law school.