Jenkins, '18, to serve in Ghana on education fellowship
If she keeps a journal during her three-week summer stay on West Africa's Gulf of Guinea, McKenna Jenkins should have an easy time writing her back-to-school "What I Did On My Summer Vacation" essay in September.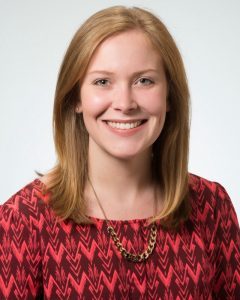 A May 2018 elementary education graduate of Louisiana Tech, Jenkins is part of a 25-person team of educators who'll work in Ghana elementary schools June 22-July 15 to help local teachers improve their teaching practices. The professional development mission is a partnership with the district education office in Takoradi — one of the largest cities (almost 500,000 people) in Ghana's coastal region — Limited Resource Teacher Training (LRTT), and Sabre Trust.
LRTT is a global organization based in the United States but serving the professional development needs of elementary school teachers in 11 countries on four continents; Sabre Trust is a relatively young charity dedicated to building local schools and brighter futures in Ghana.
Jenkins, 21, from Loranger in southeast Louisiana, has her first teaching job secured for August at Crestworth Elementary in East Baton Rouge Parish. To help herself better prepare, she spent a lot of time "searching around" for something special to do this summer.
"I knew I wanted to travel and experience something new, and I also wanted to do something pertaining to education since I feel that's what I've been called to work in," she said. "I found LRTT and began studying and talked to some people and decided this is what I wanted to do with my summer."
On her "Ghana 1" team, she'll be the youngest and least experienced.
"I'm a 'certified' teacher but most of the others have taught a few years," Jenkins said. "So this is a huge learning experience for me."
To prepare, Jenkins and her teammates have taken online "eLearns" to teach them what to expect in Ghana, including culture tips and how to deal with limited resources.
"We're not going there to teach these teachers how to do their jobs; not many of them have education degrees, but some have been teaching in the classroom for 30 years," Jenkins said. "This is collaborative. Our part is to share with them so they can improve their effective teaching practices."