CEO Kennedy to speak at summer commencement
Dr. Angela Kennedy, CEO of the Commission on Health Informatics and Information Management Education and former faculty member at Louisiana Tech, will serve as the keynote speaker for Louisiana Tech's summer commencement ceremony at 10 a.m. Thursday, Aug. 16, in the Thomas Assembly Center (TAC) on the Tech campus.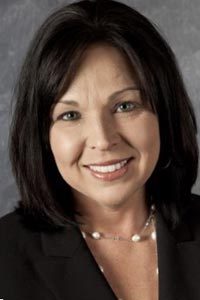 Those family and friends who are unable to attend commencement can watch the event via Facebook Live at facebook.com/LATech.
Dr. Kennedy is a strong advocate for "Health Information Where & When You Need It." She is recognized nationally and internationally for her work in the area of consumer health advocacy and health literacy, and is the former Director of the Center for Health Data Analytics and Department Head/ Professor for Health Informatics & Information Management at Tech.
In addition, Kennedy is a former President and Chairman of the Board of Directors of the American Health Information Management Association (AHIMA). In 2015, Kennedy testified before the U.S. Senate Health, Education, Labor and Pensions Committee and was appointed by the U.S. Secretary of Health Human Services to the Office of the National Coordinator's (ONC) Health Information Standards Federal Advisory Committee and ONC Consumer Task Force.
Dr. Kennedy serves as a director on the North Louisiana Go Care/Bayou Health Board of Directors and Claiborne Memorial Hospital Board of Directors. In 2016, Dr. Kennedy was recognized as one of the Top 20 Professors and Minds in Health Informatics in the United States.
Kennedy has received the Vantage Health Visionary Educator Award, both the Louisiana Health Information Management Association's Distinguished member and Career Achievement Awards and is a past AHIMA Triumph Award recipient. Kennedy was recently named as AHIMA Distinguished Member.
Commencement officially marks the end of Tech's summer sessions. Fall quarter classes begin Thursday, Sept. 6.