Tech announces summer honor roll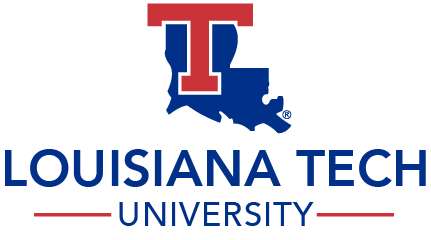 Louisiana Tech University has announced the names of students on its summer quarter president's and dean's honor lists.
Students whose names are followed by an asterisk earned recognition as members of the president's honor list. That distinction signifies achievement of at least a 3.8 academic grade point average on a minimum of nine semester hours completed (100-level or higher), with no grade lower than a B.
To be eligible for the dean's honor lists, a student is required to earn at least a 3.5 academic grade point average with no grade lower than a C on a minimum of nine semester hours completed (100-level or higher).
Courses yielding satisfactory/failure grades and courses audited do not count toward eligibility for either recognition. Only undergraduates with no incomplete grades are eligible to make either list.
Honor students are listed below by their hometowns, with all Louisiana students listed first by parish.
Louisiana
Ascension
Gonzales:  Kelsey Lee Loots*                                          
Prairieville:  Allie Jean Gremillion                                  
Avoyelles                                                                   
Marksville:  Levi Chase Boniol                                        
Beauregard                                                                    
Deridder:  Kyle Bradley Everett*, James Thomas Stuart*                
Bienville                                                                     
Gibsland:  Mashalla B. Quarles*                                       
Bossier                                                               
Benton:  Collin A. Sanford                                                                                                                 
Bossier City:  Megan Elizabeth Baldwin, Brandan Christopher Brown, Ricky A. Brown*, Kathleen R. Cavanaugh, Shera Finney*, Walter J. Gillespie*, Natalie Shea Jones, Heath Roderick Nevins, Kaycee Leann Quenette*, Jannetta Zachary Vairin*                      
Haughton:  Brittany B. Beck*, Savannah Nikole Fread*                  
Caddo
Greenwood:  Ryan Wheeler York*                                        
Shreveport:  Dianna Kathleen Able*, Charles Ainsco, Caleb Dolin Basinger*, Madeline Kate Bodden*, Ryan Pierce Burton*, Caroline Barbara Cooper*, Autumn Cierra Davis*, Simone Gabrielle Green, Lola Thompson Layton, Margaret C. McNew*, Hannah Elizabeth Roppolo, Grant Annelee Rourke*, Alan-edward Michael Warren, Ethan Caul Williford
Calcasieu                                                                   
Lake Charles:  Ali April Oubre, Vance J. Stewart*                                      
Claiborne                                                                     
Homer:  Madelyn Elaine Price                                          
Concordia                                                                     
Vidalia:  Whestley Shirley                                             
 DeSoto                                                            
Frierson:  John Curtis Prince*                                        
Keatchie:  Lori Deneen Bandy*                                         
East Baton Rouge                                                                      
Baton Rouge:  Carlie Marjorie Dobson, Malori E. Laporte*, Bryan Anderson Saffell
Greenwell Springs: Sarah Rose Dame*                                  
Grant                                                                      
Georgetown:  Henry Allan Thompson Jr.*                                                                         
Iberia
New Iberia:  Bradley J. Maillet, Souksavon Todjersin*                                     
Jackson
Quitman:  Gafe Jerome Gibson*, Camille Elizabeth Leblanc              
Jefferson                                                                    
Harvey:  Justin P. Ortega                                              
Metairie:  Conner Michael Killian*, Kayla Marie Vogelaar              
Lafayette                                                                      
Lafayette:  Tanner Girard Spence                                      
Lincoln                                                                      
Choudrant:  Allie Hibbard Gilley*, Kaden Trace Theodos                                                                                      
Ruston:  Anhar Ali Aljadani, Emily Barron, Marjorie Blochousse*, Meghan E. Bowling*, Carley Jill Bowman*, Desiree Renee Brodeen*, Bat'se Smart Ekanem*, Elizabeth A. Ewing*, Caitlyn C. Gallaspy*, Hebane Marc Enoch Guehi, Krista Raquel Hebert*, Collin James King*, Cassie Marie Landry, Rodriguez Erik Martinez, Logan Christopher McCarthy, Morgan Elizabeth Nall, Laura Mackenzie Nelson*, Adolfo Lizandro Rodriguez*, Brittney A. Smart, Zachary S. Stackhouse, Taryn Fuller Stark*, Cole Neil Warken, Jiamin Yu*
Livingston                                                                      
Walker:  Logan W. Finnell                                             
Ouachita                                                                      
Monroe:  Mary A. Green*, Tiernan D. O'Donovan*, Kendra Danielle Rowell*, Brishauna Renee Scurfield, Molly S. Williams                                                                                              
Sterlington:  Kennon Claire Halley                                    
West Monroe:  Sarah Elizabeth Booth, Alexis Byars, Rachel Catherine David, Lacie Eliece Duplessis, Morgan Rae Ford, Sharon Nanette Gaines, Joshua Dale Jones, Ian Michael Kerr, Camryn Ann Leavitt*, Cole Lawson Owen*, Richard Cyler Parrott, Tyler James Pitson*
Rapides
Alexandria:  Olha Karikh, Brittica Lynn Reed*                                              
Deville:  Johnathan Anthony Ebey                                      
Pineville:  Laura Megan Halbrook, Emma Marie Robinson, Justin Daniel Stallings*
Richland
Delhi:  Madison Taylor McPherson                                      
Rayville:  Kendall Leigh Gibson*, Orie O'Briant Morris*               
Sabine
Florien:  Amos Cole Sparks, Joseph Dewil Sparks                       
St. Tammany
Covington:  Tanner Neal Borskey, Macey Elaine Ory*, Ashley L. Owens*  
Slidell:  Noah Chase Tindall                                          
Terrebonne                                                                    
Union                                                                    
Farmerville:  Bobby Dewayne Holly                                     
Marion:  Russ Evan Brantley                                            
Vernon
Leesville:  Benjamin Neil Finch, Corey Ansel Samples Jr.              
Washington
Franklinton:  Blade Christopher Griffin, Morgan Alyssa Thigpen        
Webster
Minden:  Amanda Brianne McLemore*, Jonathan Clay Simonton             
Sibley:  Kirstie J. Bryan, Marissa Danielle Halliday*                 
West Carroll
Pioneer:  Samone Sadaria Chatman                                      
Winn
Dodson:  Robert Payton Austin                                         
 Winnfield:  Mackenzie Taylor Stroud, Alexandra Makay Vanblaricum*     
Alabama                                                       
Birmingham:  Jalexus Zhane Richardson*                                                                                                      
Arkansas                                                  
Smackover:  Adrianna Raquel Parker                                    
Colorado                                                                     
Woodland Park:  Brett Michael Oppedal                                 
Georgia                                                                     
Woodstock:  Jared Michael Klein                                       
Illinois                                                                   
Bourbonnais:  Megan Danielle Ruffolo                                   
Kansas                                                                     
Newton:  Taylor Nicole Stahly*                                        
Mississippi
Ocean Springs:  Nathan Glenn Bolner*                                                                                                      
Waynesboro:  Michael Cade Owen                                        
New Jersey                                                                      
Keansburg:  Antoinette F. Nieves                                       
Tennessee                                                                      
Spring Hill:  Jason Fertal                                            
Texas                                                                     
Bullard:  Doughty McCall Cowart*, Devin M. Tooley                     
Cedar Hill:  Katherine Nicole Alexander                                                                                                 
Dallas:  Kenton M. Wilhelm*                                            
Flint:  Julia P. McCown*                                              
Georgetown:  Dane David Van Speybroeck*                               
Humble:  Ethan A. Herold*                                             
Keller:  Hope Rheann Moreland*                                        
Lewisville:  Jeremiah M. Taylor                                       
Longview:  Gretchen McCoy English, Taylor Jennings-whisenhunt*        
Magnolia:  Stephen Matthew Winham*                                     
Mansfield:  Haley Elizabeth Sangalli*                                 
Marshall:  Zachary A. Beran                                           
Montgomery:  Gabrielle Elise Banks*                                   
Pollok:  Trevin Pool                                                  
Southlake:  Leighton Skyler