Auditions set for 'The Groundling'
The Louisiana Tech Department of Theatre will be hold auditions for its fall production of The Groundling at 6 p.m. Monday, Sept. 17 in Arthur W. Stone Theatre, located in Tech's Howard Center for the Performing Arts. Participants are asked to arrive promptly at 5:45 p.m.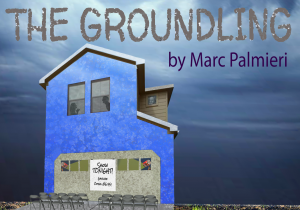 Auditionees should come prepared with a one- to two-minute monologue, a headshot, and a resume. After all the monologues have been performed, there will be a second half of the audition process with very simple acting exercises, which will be open to all auditionees. Dress is professional yet comfortable for movement.
The full run of performances will be at 7:30 p.m. Oct. 23-27 and at 2 p.m. Oct. 28.
Written by Marc Palmieri and directed by Tech professor Kristen Blossom, The Groundling is a humorous look at Shakespearean romance in the confines of a garage, written by Marc Palmieri and directed by professor Kristen Blossom. After stumbling upon an outdoor production of a Shakespeare play in Manhattan, Long Island, landscaper Bob Malone returns home inspired to write a play about his troubled marriage. He hires two reluctant New York theatre professionals to spend a week at his home and stage the play in his garage with a cast of colorful locals.
For more information about the audition, contactJustin M. Jones, Destin Shimer, or Nick Norris at 318.257.2160 or 318.257.2930. For more information about the Louisiana Tech Department of Theatre, visit latechuniversitytheatre.com, "like" the www.facebook.com/latechtheatre Facebook page, and follow on Twitter and Instagram at @LaTechTheatre.