Sixth annual 'New Frontiers' series begins Sept. 24
What:The 2018-19 New Frontiers in Biomedical Research Seminar Series
Presenter:Dr. Thomas Gettys, Professor at Pennington Biomedical Research Center in Baton Rouge.
Presentation:"The Sensing and Signaling Systems Linking Dietary Macronutrients to Tissue Specific Adaptive Responses: The Leverage Protein." 
When and where:Monday, Sept. 24, University Hall 134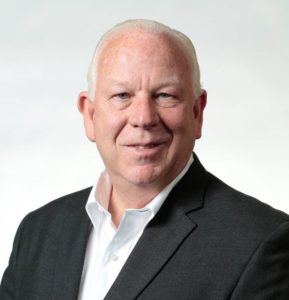 All are welcome to attend the seminar and reception that follows.
Gettys' visit is sponsored by the College of Applied and Natural Sciences and the School of Biological Sciences.
The mission of Pennington Biomedical Research Center is to put "science to work for a healthier Louisiana" by discovering "the triggers of chronic disease through innovative research that improves human health across the lifespan." Gettys' research investigates nutrient sensing and adipocyte signaling with a focus on the signaling mechanisms that link dietary methionine restriction to enhancement of insulin sensitivity.
He earned his M.S. and Ph.D. in nutrition from Clemson University and was a professor of medicine and biochemistry at Medical University of South Carolina before joining the faculty at Pennington.  He has been awarded a number of NIH Collaborative Project Grants as well as individual grants and has published more 150 peer-reviewed manuscripts and book chapters.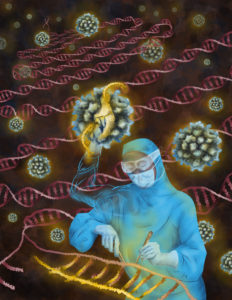 Gettys is the first of six guests visiting Louisiana Tech as part of the 2018-2019 seminar series. Information on the other speakers is below.
Monday, Feb. 11
"Reelin' in Memories: Reversing Cognitive Defects from Normal Aging and Disease States"
Dr. Edwin J. Weeber, Ph.D.
Professor, Molecular Pharmacology and Physiology
Chief Scientific Officer, Byrd Alzheimer's Institute
Director, Neurobiology of Learning Laboratory
University of South Florida
Lecture Sponsor:Center for Biomedical Engineering and Rehabilitation Science
Monday, March 25
"Picture as Portal: Using Visual Language to Advance Science and Technology"
Betsy Palay, MS, Certified Medical Illustrator
Co-Founder of S.P.A.R.K. — 5 strategies for the visual communication of science
Past President, Association of Medical Illustrators
Lecture Sponsors:Louisiana Tech University & VISTA
Monday, April 8
"Anabolic Endocrine Mechanisms with Target Tissues and Exercise"
Dr. William Kraemer
The Ohio State University
Head, Neuroscience/Neuromuscular Human Research Laboratory
Professor, Department of Human Sciences
Senior Scientific Advisor
Stanley D. and Joan H. Ross Center for Brain Health and Performance
Lecture Sponsor:Department of Kinesiology
Monday, April 29
"What the Senses, Rhetoric, and Literacy Can Teach Us about Communicating in Emergency Situations"
Dr. Elizabeth Angeli
Assistant Professor, English
2019 Eunice C. Williamson Fellow in Health and Medical Communication
Marquette University
Lecture Sponsor:Eunice C. Williamson Endowment Fund and Center for Health and Medical Communication at Louisiana Tech University
Monday, May 6
"Computational Modeling of Proteins and Molecular Interactions: Beyond Simulation"
Dr. Lydia Kavraki
Noah Harding Professor of Computer Science and Professor of Bioengineering
Rice University
Lecture Sponsor:College of Engineering and Science