Automotive industries run off of the minds of mechanical engineers. For Luke Moreau — both the brother and son of Louisiana Tech-educated mechanical engineers — his love for the industry propelled him into the same demanding but rewarding major.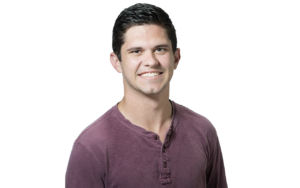 The Lacombe native showed interested in Louisiana Tech University because he "noticed the way Tech was impacting the students who went there," he said, "and how the University adequately prepared its students for the world after college."
Moreau's interest in Tech was also based off Tech's high-level state and national rankings. U.S. News & World Report (USNWR) has ranked Louisiana Tech University as one of the best National Universities for the eighth consecutive year. Undergraduate programs in the College of Engineering and Science (COES) were ranked 132, up from last year's rank of 137 in the nation. The University is a national leader in cyber education and engineering.
Actively involved in Tech's Delta Chi fraternity and the wakeboard team, Moreau is also a member of Tech's Eco-car team, a group of students who work together to design competitive, aesthetically pleasing fuel-efficient cars. The team competes against both national and international teams.
For Moreau, joining the Eco-car team has given him confidence and "taught me how to bring my designs and thoughts to life with CNC (computer numerical control) machines," he said, "a skill that will benefit me tremendously in my professional future."
It took trying out another team for him to realize where he belonged. In his sophomore year he joined the school's Baja team, a COES organization that builds off-road vehicles and competes with other universities.
"My skill sets were not a good match for that team, which made it very hard for me to get involved," he said. "But when I joined Eco-car, my skill sets were a perfect fit for what the team was looking for, so I immediately became a huge contributor to the team"
He believes it's important "for students to understand their skill sets and pursue where those skill sets will be exploited," he said. Moreau gives the campus faculty credit both for teaching him his skills sets and for teaching him how to take advantage of them. 
After graduation, Moreau plans to move back to south Louisiana and work on his newest interest – the industry of remotely operated vehicles, or ROV's, better known as underwater drones.